2 Insider Tips About IT Job Hunting
Sometimes it helps to get a bit of a hiring manager's perspective as you work with IT recruiters to land your next role.    Here are two things that IT staffing firms see that are more 'behind the scenes' (but will still be very relevant to IT professionals).
Even if your technical skills are perfect, you may not be the right fit for IT jobs. Technical recruiters see this all the time: hiring managers don't just want somebody with the perfect arsenal of technical proficiencies.  Having a professional demeanor or certain soft skills are often just as important.  As you prepare for your interviews, ask your IT staffing companies for a full picture of what the ideal candidate is.  This might help you perform a bit better in your interviews.
Your interviewer may not know exactly what they need yet. Especially in IT, the hiring process can be very dynamic.  IT recruiting agencies find that companies can sometimes change the requirements of an IT job even after interviews have begun or resumes have been reviewed.  Companies need to keep up with the speed of technologies.  Sometimes the effect of that is that the IT jobs your IT staffing agencies submitted you for this week will be a little different next week. Or perhaps you may be helping out on different projects than you (or the hiring managers)  initially anticipated.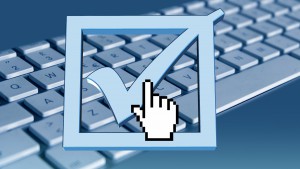 About AVID Technical Resources
AVID (Applications, Voice, Internet, Data) Technical Resources is a leading Information Technology recruiting company. Specializing in placing contract and permanent personnel in both Infrastructure Support and Applications Development positions, AVID has a national presence supporting clients ranging from small businesses to Fortune 100 companies. Headquartered in Boston, MA, AVID has achieved tremendous growth since the firm's inception in 2003. This has triggered numerous national awards and recognition, such as being named to Inc. 500 Magazine's list of 5,000 Fastest Growing Privately-held Companies in the US in 2010, 2011 and 2013. Additionally, the firm boasts of having more than 100 five-star reviews on Google from clients and candidates who rave about their experience and interaction with the firm's recruiters.
Facebook • Twitter • Linkedin • Google • Youtube • Pinterest • Instagram •