Ask These Questions in IT Job Interviews
IT recruiters and IT staffing companies often encourage job candidates to ask in interviews about what a typical day looks like.  Sometimes this doesn't yield enough information about what the responsibilities will really be for IT jobs.  Perhaps the interviewer says there is no typical day, or is simply too vague.  While your technical recruiters and IT recruiting firms can provide you with some info, here are two ways you can try to dig for more detail.
Firstly, try asking if the IT job you're interviewing for has changing responsibilities throughout the year.  Perhaps there are seasonal projects, databases need to be updated, installations are necessary, etc.  Not only will this help you, but your IT recruiting companies are bound to hear that you impress your interviewer with this question.  It shows a real interest in the role and the ability to plan and see a bigger picture.  A good IT professional isn't just great at their day-to-day work.  They're also able to prepare for, and excel in, future work.
Another way to get more insight into an IT role is to try asking if there are any projects the team anticipates taking over or helping with outside of the ones already mentioned.  Again, you will not only get a more comprehensive idea of the role, but you'll also likely impress your interviewer.  IT staffing firms have an easy time finding roles for candidates who are thorough and capable of critical thinking.  You can demonstrate both qualities by asking this kind of question.  You're doing more than taking the basic job description at face value (which counts critical thinking).  You're also gathering all the info about the role that you can (which demonstrates an ability to be thorough).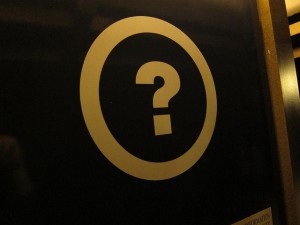 About AVID Technical Resources
AVID (Applications, Voice, Internet, Data) Technical Resources is a leading Information Technology recruiting company. Specializing in placing contract and permanent personnel in both Infrastructure Support and Applications Development positions, AVID has a national presence supporting clients ranging from small businesses to Fortune 100 companies. Headquartered in Boston, MA, AVID has achieved tremendous growth since the firm's inception in 2003. This has triggered numerous national awards and recognition, such as being named to Inc. 500 Magazine's list of 5,000 Fastest Growing Privately-held Companies in the US in 2010, 2011 and 2013. Additionally, the firm boasts of having more than 100 five-star reviews on Google from clients and candidates who rave about their experience and interaction with the firm's recruiters.
Facebook • Twitter • Linkedin • Google • Youtube • Pinterest • Instagram •