Be Ready for this Question in IT Job Interviews
The best job interviews are almost always the ones you feel prepared for.  While you can't be ready for everything, here's one thing IT recruiters can warn you to be ready for: questions about what you like or will miss at your current IT job.
IT staffing firms find that these kinds of questions are usually common, but some interviewers do ask some iteration of 'what do you enjoy about your current IT role?'  IT recruiting agencies find that it's easier to answer this kind of question correctly when you understand why it's being asked. Technical recruiters find that this kind of question is usually asked for two reasons: to ascertain what makes you happy in IT jobs and sometimes to gauge your relationships or general performance at your current job. Taking that first motive into account, IT staffing agencies would suggest you try to speak directly to it.  Come to your interviews armed with a couple of things you actually do enjoy about your current job.  Is it the work?  Your coworkers?  Being able to list a few things, especially things you think will also be present at the role you're interviewing for, will help your interviewer picture you enjoying (and thus more likely to succeed at) the job.
On to the second reason why this kind of question is asked: to gauge your relationships or general performance at your current job. To satisfy this motive and make yourself look like a great candidate, make sure you answer this question positively and professionally.  Even if you're working with IT recruiting firms to find a new role because your current boss is evil and the workload is unmanageable, IT staffing companies would suggest you find something positive to say here.  It will help maintain an image of you as somebody with a positive attitude that understands professional norms.  Saying something negative here (or saying nothing) would reflect very negatively on you.  It might  even hurt your chances of landing the IT job!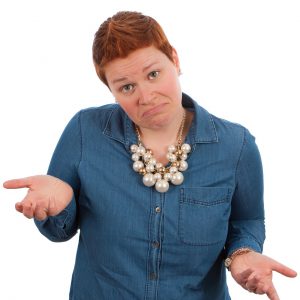 About AVID Technical Resources
AVID (Applications, Voice, Internet, Data) Technical Resources is a leading Information Technology recruiting company. Specializing in placing contract and permanent personnel in both Infrastructure Support and Applications Development positions, AVID has a national presence supporting clients ranging from small businesses to Fortune 100 companies. Headquartered in Boston, MA, AVID has achieved tremendous growth since the firm's inception in 2003. This has triggered numerous national awards and recognition, such as being named to Inc. 500 Magazine's list of 5,000 Fastest Growing Privately-held Companies in the US in 2010, 2011 and 2013. Additionally, the firm boasts of having more than 100 five-star reviews on Google from clients and candidates who rave about their experience and interaction with the firm's recruiters.
Facebook • Twitter • Linkedin • Google • Youtube • Pinterest • Instagram •