Are You Using This Bad IT Resume Advice?
IT recruiters and IT staffing firms want IT professionals to give the best version of their resumes possible.  This might seem pretty straightforward and easy to do, but technical recruiters and IT recruiting firms come across some resumes that have clearly been built with terrible advice.  Some resumes are so long they could be novels.  Some resumes are so poorly organized or full of heavily technical terms that they're nearly unreadable—to IT recruiting agencies, hiring managers, or anybody else!   Here's one easy mistake you can avoid (or fix) to maximize the power of your IT resume: don't add a description of each company you've worked at.
Unfortunately, many IT staffing agencies come across resumes with this mistake.  While it's not the worst resume mistake you could be making, it's still not helping you impress hiring managers or IT recruiting companies.  When you list a company and its general location (like the city and state), then it's easy enough for IT staffing companies or interviewers to look it up if they are curious.  You don't need to give a summary of what the company does.  Instead, use this space to list more of your professional achievements.  This is info that you really want your IT recruiting firms and potential employers to see— and this is info that's not available online.  So use the space on your resume wisely!  Delete those company descriptions and replace them with more info to strengthen your candidacy for IT jobs.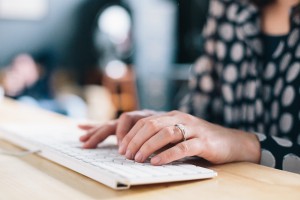 About AVID Technical Resources
AVID (Applications, Voice, Internet, Data) Technical Resources is a leading Information Technology recruiting company. Specializing in placing contract and permanent personnel in both Infrastructure Support and Applications Development positions, AVID has a national presence supporting clients ranging from small businesses to Fortune 100 companies. Headquartered in Boston, MA, AVID has achieved tremendous growth since the firm's inception in 2003. This has triggered numerous national awards and recognition, such as being named to Inc. 500 Magazine's list of 5,000 Fastest Growing Privately-held Companies in the US in 2010, 2011 and 2013. Additionally, the firm boasts of having more than 100 five-star reviews on Google from clients and candidates who rave about their experience and interaction with the firm's recruiters.
Facebook • Twitter • Linkedin • Google • Youtube • Pinterest • Instagram •