How to Make Your IT Resume Just Technical Enough
As you polish your resume for your IT recruiters and IT staffing agencies, you might be wondering how technical to make it.  Technical recruiters and IT recruiting firms do sometimes come across resumes that are simply too technical to effectively represent a candidate.  IT staffing firms also come across resumes that don't give enough technical details to sell their candidacy.  How do you walk the line between these two extremes?
Start by thinking about the IT jobs you'd like to be considered for.  Would they involve a lot of conversations with end users or clients?  Would you need to be able to speak to both tech savvy people and people who aren't tech savvy?  If this is the case, IT recruiting companies will want to see a resume that isn't so technical it's unreadable for anybody without computer science degree.
On the contrary, if you're aiming for positions that are highly technical and don't require much interaction with end users, don't skimp on details. For positions like this, it's easier for IT staffing companies to advocate for your candidacy when you give more information about your technical proficiencies and professional achievements (especially ones that are relevant to the IT jobs you want to be considered for).  Successful IT professionals tailor their IT resumes to the jobs they want, right down to the level of technical detail they provide.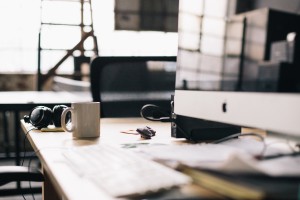 About AVID Technical Resources
AVID (Applications, Voice, Internet, Data) Technical Resources is a leading Information Technology recruiting company. Specializing in placing contract and permanent personnel in both Infrastructure Support and Applications Development positions, AVID has a national presence supporting clients ranging from small businesses to Fortune 100 companies. Headquartered in Boston, MA, AVID has achieved tremendous growth since the firm's inception in 2003. This has triggered numerous national awards and recognition, such as being named to Inc. 500 Magazine's list of 5,000 Fastest Growing Privately-held Companies in the US in 2010, 2011 and 2013. Additionally, the firm boasts of having more than 100 five-star reviews on Google from clients and candidates who rave about their experience and interaction with the firm's recruiters.
Facebook • Twitter • Linkedin • Google • Youtube • Pinterest • Instagram •