Leave This Off Your IT Resume!
When you polish up your resume to attract IT staffing firms, you may be tempted to create fancy tables or graphs to show your technical proficiencies or achievements.  Perhaps you've even heard that these kinds of elements might make you stand out to IT recruiting firms and hiring managers.  This is terrible advice, though.  Here's why IT staffing agencies will respond better if leave fancy tables graphs, pie charts, etc off your IT resume.
Firstly, while it may take skills to create a pie chart or graph on your resume, this isn't the impression that elements like this often give to IT recruiting companies and hiring managers.  If you have a strong resume with good experience and a great arsenal of technical proficiencies, you don't need any special gimmicks to make your resume stand out to IT recruiting agencies.  If you do use these elements, you're distracting from the strength of your candidacy and suggesting you may not understand professional norms.
Another reason IT staffing companies wouldn't suggest you use any graphs, pie charts, etc on your resume is that these may make your resume more difficult for hiring managers or technical recruiters to read.  Since IT recruiters and interviewers are often pressed for time, they won't usually appreciate a graph that will require them to slow down and decipher it.  Even if it's simple, an element like this will still require more time to read than a simple, well-formatted resume.  At best, you'll simply irritate interviewers or technical recruiters.  At worst, they may actually abandon your resume altogether in favor of one that is easier to look over (and thus establishes great candidacy faster).
So use a simple, clean format for your IT resume.  Fancy charts won't win you IT jobs.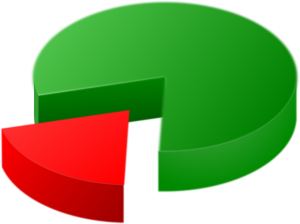 About AVID Technical Resources
AVID (Applications, Voice, Internet, Data) Technical Resources is a leading Information Technology recruiting company. Specializing in placing contract and permanent personnel in both Infrastructure Support and Applications Development positions, AVID has a national presence supporting clients ranging from small businesses to Fortune 100 companies. Headquartered in Boston, MA, AVID has achieved tremendous growth since the firm's inception in 2003. This has triggered numerous national awards and recognition, such as being named to Inc. 500 Magazine's list of 5,000 Fastest Growing Privately-held Companies in the US in 2010, 2011 and 2013. Additionally, the firm boasts of having more than 100 five-star reviews on Google from clients and candidates who rave about their experience and interaction with the firm's recruiters.
Facebook • Twitter • Linkedin • Google • Youtube • Pinterest • Instagram •