Running Late to Job Interviews – Everything You Need to Know
Is it ever ok to run late to interviews? IT recruiters find that the answer here is no, but there are a few notable exceptions.  First, if there's a serious family or personal emergency, that's pretty understandable.  Just call your technical recruiters and let them know what's happening as soon as possible. Giving as much notice as possible will be key here.
Here's another exception.  You can be late without consequence if you talked with your recruiter about possibly being late when they scheduled the interview.  When the recruiter reaches out to set up the time, you can mention if you think you'll potentially be late (for a legitimate reason, of course).  Your recruiter may be able to schedule the interview with 5 or 10 minutes of wiggle room for you.
The last exception is if you're very, very minimally late and you've let your recruiter know.  If you think you'll be less than 5 minutes late, it could be fine.  You just need to reach out to your IT recruiters to give them a heads up.  This isn't always true, of course.  Some employers have no tolerance for lateness.
Can I say I'm late because of traffic? The short answer is no.  IT recruiting firms find that this doesn't hold much water with interviewers.  Good candidates will plan for the worst and leave enough time for a terrible traffic jam.  They'll leave early and maybe even try out a practice run of the commute to the interview.   Even with IT recruiters selling you as a candidate, you still have to make every moment count.  You know that your resume should be polished, your interview answers practiced, and your interview suit ironed.  The same is true for that first impression you make—show up a little early and make it perfect. Your recruiter has already set the stage for you as an ideal candidate.  Don't ruin that!  And if that doesn't motivate you, picture losing the IT jobs you want to other candidates.  Why let them land the job because they left 10 minutes earlier than you did?
Well, I'm late to an interview right now.  So what do I do?  Firstly, take a deep breath and focus on controlling what you can control. Call your recruiter and calmly explain what has happened.  Offer to reschedule the interview if they believe it's necessary.  This will go a long way if you're super late.  If you're still going through with the interview, apologize once you get there.  Don't make your apology over the top.  A simple, calm apology is all that you need here.  Then move forward and give the best interview you can.  Focus on that instead of the fact that you were late.  Letting it knock you off your game will only compound things.  You don't want to be dinged because you were late and you were nervous or upset in the interview.  Then you'll really sink your chances of landing the job!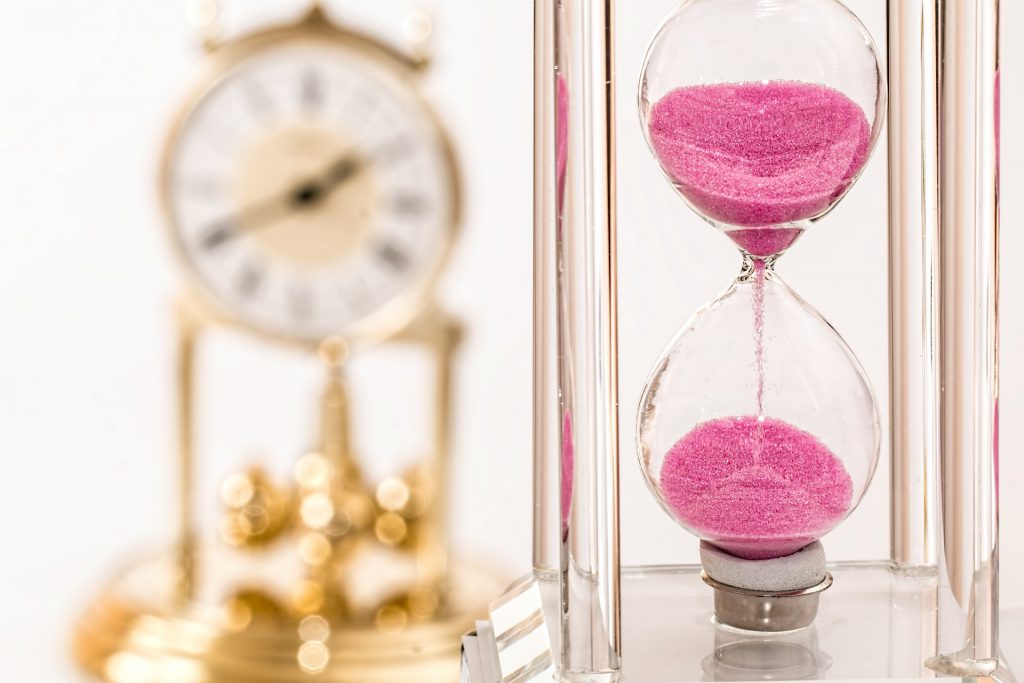 Want to see our open IT jobs?  Follow us on LinkedIn.  We post new jobs daily!
About AVID Technical Resources
AVID (Applications, Voice, Internet, Data) Technical Resources is a leading Information Technology recruiting company. Specializing in placing contract and permanent personnel in both Infrastructure Support and Applications Development positions, AVID has a national presence supporting clients ranging from small businesses to Fortune 100 companies. Headquartered in Boston, MA, AVID has achieved tremendous growth since the firm's inception in 2003. This has triggered numerous national awards and recognition, such as being named to Inc. 500 Magazine's list of 5,000 Fastest Growing Privately-held Companies in the US in 2010, 2011 and 2013. Additionally, the firm boasts of having more than 100 five-star reviews on Google from clients and candidates who rave about their experience and interaction with the firm's recruiters.
Facebook • Twitter • Linkedin • Google • Youtube • Pinterest • Instagram •