Things Your IT Recruiters Don't Want on Your Resume
IT recruiters and IT staffing agencies will often get resumes with extra information.  Maybe the IT professional has given more detail about a job than the IT recruiting firms and IT staffing companies need.  Sometimes IT staffing firms get resumes that give way more professional experience than is necessary (or helpful!).  These kinds of mistakes don't usually turn off IT recruiters because they're actually sort of common.  What does tend to be a far more egregious mistake on resumes is including too many personal details.
What does this mean?  Often, perhaps because of cultural differences, IT professionals will include things that don't pertain to their IT jobs or careers at all.  For instance, info like your birthday, parents' names, or your IQ should all be taken off your resume ASAP.  Leaving this info on your resume suggests a few things.  Firstly, it suggests to IT recruiting companies that you just don't know much about professional norms.  In IT, having the ability to fit well into a company's corporate culture is pretty important.  If your resume doesn't conform to corporate professional norms, IT recruiting firms may think you might not be able to.  Secondly, leaving this information on your resume takes up valuable space you should be filling with your professional achievements, skills, and experience.  Don't waste an IT recruiter's time with information that they don't want anyways.  Keep your resume focused on your career—past, present and future!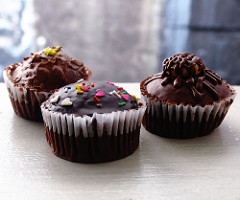 About AVID Technical Resources
AVID (Applications, Voice, Internet, Data) Technical Resources is a leading Information Technology recruiting company. Specializing in placing contract and permanent personnel in both Infrastructure Support and Applications Development positions, AVID has a national presence supporting clients ranging from small businesses to Fortune 100 companies. Headquartered in Boston, MA, AVID has achieved tremendous growth since the firm's inception in 2003. This has triggered numerous national awards and recognition, such as being named to Inc. 500 Magazine's list of 5,000 Fastest Growing Privately-held Companies in the US in 2010, 2011 and 2013. Additionally, the firm boasts of having more than 100 five-star reviews on Google from clients and candidates who rave about their experience and interaction with the firm's recruiters.
Facebook • Twitter • Linkedin • Google • Youtube • Pinterest • Instagram •