Tips for Employers on Hiring New Grads
Many employers in the tech space (or companies outside of the tech space that employ IT professionals) eagerly anticipate June and May every year because it's the best time hire new grads.  New grads can bring a lot to a team.  They have fresh energy, new ideas, and may have exposure to some of the newest technologies.  Another perk of working with new grads is that they're often a bit easier to 'mold'.  Because they don't have much working experience yet, new grads don't have their own habits and are more open to following their employer's procedures and corporate culture.  (It's also worth noting that if you're worried about hiring a millennial, a lot of the negative stereotypes about them simply aren't true.  They're just that: stereotypes!)   If you're looking to fill some of your open IT jobs with new grads, check out some of these tips below from IT recruiting firms.   This information will help you make the most of graduation season and hopefully help you add some fresh new talent to your team!
1. Get moving ASAP. IT staffing firms suggest you start trying to fill positions meant for new grads as soon as possible.  The tech market is really a job seeker's market.  (This goes double for particular areas of the country like Boston and San Francisco!)  Some of the top talent might already be working with IT recruiters before they even finish finals, never mind have a diploma in hand!  If you want to land the best talent for your open roles, IT recruiting agencies suggest that you not wait until June, July, etc.   While some students will delay their job search, many of the most accomplished and ambitions ones will want a job before they graduate.  Why not make sure they consider you as their employer?
2. Make an offer they won't want to refuse. Appealing to new grads isn't always about money.  There are some things that IT recruiting companies find don't cost much, but really attract new or recent grads.
Firstly, offer telecommuting options and flexible schedules.  It's understandable that most hiring managers don't want to offer telecommuting or flexible schedules right off the bat.  However, presenting your hires with the ability to earn these perks over time can be very attractive to new grads.  Even just partial telecommuting options, like occasional work from home days, are big draws.
Another way IT staffing agencies suggest you can attract new grads is by offering mentoring and growth opportunities.  New grads want to land jobs now, but they're also concerned about their futures beyond their first jobs.  New or recent grads want to land jobs in which they'll have the chance to learn and grow as a professional.  Consider offering an official or unofficial mentoring program, training opportunities, subsidies for continued learning, and/or the chance to grow in the company.  None of these things need to cost much money, but they'll go a very long way in attracting and keeping fresh new talent.
The last tactic that IT staffing companies suggest is to allow for some creativity.  2017's grads will want to have the opportunity to think creatively at their jobs.  Consider giving your employees chances to do things like hackathons, or just give them the autonomy and room to solve problems creatively themselves.  This kind of perk can be great not only for attracting new grads, but also for the company itself!
Want to see our open IT jobs?  Follow us on LinkedIn.  We post new jobs daily!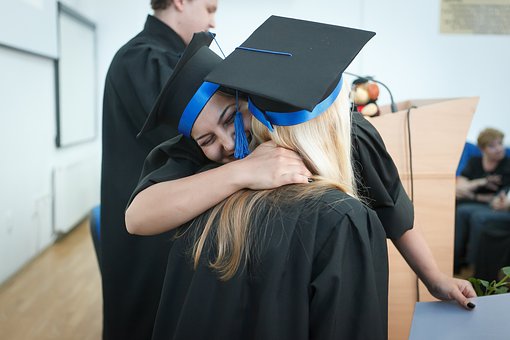 About AVID Technical Resources
AVID (Applications, Voice, Internet, Data) Technical Resources is a leading Information Technology recruiting company. Specializing in placing contract and permanent personnel in both Infrastructure Support and Applications Development positions, AVID has a national presence supporting clients ranging from small businesses to Fortune 100 companies. Headquartered in Boston, MA, AVID has achieved tremendous growth since the firm's inception in 2003. This has triggered numerous national awards and recognition, such as being named to Inc. 500 Magazine's list of 5,000 Fastest Growing Privately-held Companies in the US in 2010, 2011 and 2013. Additionally, the firm boasts of having more than 100 five-star reviews on Google from clients and candidates who rave about their experience and interaction with the firm's recruiters.
Facebook • Twitter • Linkedin • Google • Youtube • Pinterest • Instagram •