What Makes IT Resumes Different?
If you're looking for new IT jobs, your first step should be to update your resume for IT recruiters and employers.  As an IT professional, your resume will be a bit different from resumes in other industries.  Here are some key elements of IT resumes.
The technical skills section. This is one of the most important features of a resume for IT staffing companies.  It helps them decide quickly if you have the skills to be a possible fit for an open job.  Make sure to put this section right at the top of your resume and keep it thorough, organized, and updated. The best technical skills section is a snapshot of the technologies and skills you'll be talking about in your employment history below.  It's important to make sure you only add skills to this section that you are 100% confident you actually have.  Technical interviews will often quickly reveal it if you lack something you've mentioned in the technical skills section.  If an interviewer finds you 'fudged it' and included something you can't actually back up, you won't get the job (and your technical recruiters probably won't want to work with you anymore, either).
You have more leeway to go beyond 1 page. IT recruiting companies find that employers in the tech field are a bit more lenient with the length of resumes.  While you don't want to write a novel, if you have a great arsenal of technical skills and experience, it's ok if you need a bit of extra room to elaborate.  Technical resumes have some extra sections (like the one mentioned above).Another reason you can write a longer technical resume is that hiring managers do want to see details about the projects you've worked on.  IT staffing agencies find that when you give better detail on the technical projects you've done, employers have an easier time picturing you performing the role they're hiring for.
Contract work is more accepted and more common. Many IT professionals use contracting as a legitimate way to gain skills and exposure to new technologies.  Since technology is always changing so quickly, it can become necessary to move faster from company to company to get exposure to new technologies at a more compatible rate.  Contracting is also just a more common way for managers to hire in the tech field.  IT recruiting firms find that sometimes employers only need contractors to finish a particular project. Perhaps a company can't afford to hire somebody with a rare skill-set permanently. Just make sure to mark when a position is contract on your resume, so people know you didn't leave early or were fired.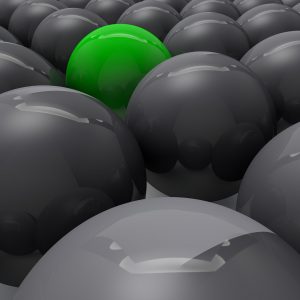 About AVID Technical Resources
AVID (Applications, Voice, Internet, Data) Technical Resources is a leading Information Technology recruiting company. Specializing in placing contract and permanent personnel in both Infrastructure Support and Applications Development positions, AVID has a national presence supporting clients ranging from small businesses to Fortune 100 companies. Headquartered in Boston, MA, AVID has achieved tremendous growth since the firm's inception in 2003. This has triggered numerous national awards and recognition, such as being named to Inc. 500 Magazine's list of 5,000 Fastest Growing Privately-held Companies in the US in 2010, 2011 and 2013. Additionally, the firm boasts of having more than 100 five-star reviews on Google from clients and candidates who rave about their experience and interaction with the firm's recruiters.
Facebook • Twitter • Linkedin • Google • Youtube • Pinterest • Instagram •