Brian Tomasello, Founding Partner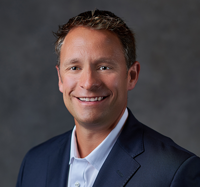 After graduating from the University of Rhode Island, Brian immediately went to work for one of the nation's largest IT staffing agencies. During this time, he set a number of all-time sales records including the highest year-end revenue mark in the history of the Northeast region. Brian still stands as the highest producer in the history of the company's Boston office and was also ranked #2 out of 1,000+ salespeople in the country.
Brian founded AVID in 2003 with the objective to grow a business based on hard-work, dedication, honesty and integrity. Since this time, AVID has experienced tremendous growth triggering numerous awards such as Inc. Magazine's 500/5000 list of fastest growing companies in the country. The company's success has also led both Ernst & Young and the Boston Chamber of Business to nominate AVID Technical Resources as their "Small Business of the Year" and Brian as "Entrepreneur of the Year".
Brian continues to manage AVID Technical Resources on an executive level while focusing on national expansion plans.  He and his wife live in Hingham, MA with their three young children.
John-Paul Treacy, Founding Partner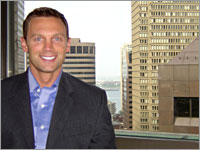 After playing professional soccer in England, John-Paul came to the US in 1992 while attending Flagler College in St. Augustine, Florida. Upon graduation in 1996 with a BS in Business and Economics and a 4 time All-American status, John began his professional career in the States with one of the world's largest IT staffing and consulting firms. It was there that he discovered his passion for IT staffing, technical recruiting and the fulfillment of long lasting corporate partnerships and relationships.
Having gained extensive experience in the information technology and professional services arena, John co-founded AVID in 2003 with his vision of it becoming one of the premier IT staffing agencies and solution companies in the industry.
John-Paul moved to California in 2012 to head up AVID's west coast expansion.  He and his wife live in Los Angeles with their three young children.