How Far Back Should Your IT Resume Go?
Many IT professionals who aren't entry level have a hard time deciding how long of a resume to submit to their IT recruiters and IT staffing agencies. While most technical recruiters and IT staffing companies don't suggest that IT professionals with experience need to submit 1 page resumes, there is a good rule of thumb to follow.
If you're entry level and creating a resume for your IT recruiting companies and IT staffing firms, you should try to keep your resume to 1 page.  You can do this by omitting any jobs that aren't IT jobs or aren't relevant to your IT career. If you do have significant experience as an IT professional, then your IT recruiting firms will want to see about 10-15 years of your most recent experience. How much exactly?  That depends on how long you've been working.  For example, If you've been working for 15 years, you may want to include only  about 10 years of experience.
In IT, youth is an asset (fortunately or unfortunately) and technologies change quickly.  You might actually  do yourself a disservice to leave more than this amount of experience on your resume.  Your best IT resume will make it seem like you understand or specialize in current technologies and that you have experience (but aren't at the end of your career or command an astronomical salary).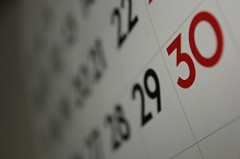 About AVID Technical Resources
AVID (Applications, Voice, Internet, Data) Technical Resources is a leading Information Technology recruiting company. Specializing in placing contract and permanent personnel in both Infrastructure Support and Applications Development positions, AVID has a national presence supporting clients ranging from small businesses to Fortune 100 companies. Headquartered in Boston, MA, AVID has achieved tremendous growth since the firm's inception in 2003. This has triggered numerous national awards and recognition, such as being named to Inc. 500 Magazine's list of 5,000 Fastest Growing Privately-held Companies in the US in 2010, 2011 and 2013. Additionally, the firm boasts of having more than 100 five-star reviews on Google from clients and candidates who rave about their experience and interaction with the firm's recruiters.
Facebook • Twitter • Linkedin • Google • Youtube • Pinterest • Instagram •