Are you hunting for new IT jobs? If so, you probably know that one of the best 'tools' in your job search toolbox is your references. A good reference can help you land the job, just like a bad reference can ensure you lose it! IT recruiters have certainly seen candidates ace the interview, but lose the job because their references weren't good. While most people know how important references are to their IT job search, they often skip a crucial step: writing thank you notes to their references. Here's why you need to write a thank you note to your references, as well as how to do it effectively with little effort.
Why
Why should you write your references thank you notes?  Thank you notes are a way to make sure your references continue to see you as gracious professionals that they want to help.  Taking the time to share a quick thank you note always makes a big impact on the recipient.  Remember that references are taking time out of their (probably busy) days to aid in your job search.  Don't let them imagine you're anything but very grateful for that.
Thank you notes to references can be especially important in IT.  In a field where thank you notes are becoming largely forgotten (as technical recruiters we often have to remind candidates to write them for interviewers), they can really make you stand out.  They can also make you stand out in a field that is awfully small sometimes.  Especially within certain sectors, or when it comes to people who use certain technologies, the circle of people can be very small.  It becomes even smaller when you factor in LinkedIn.  Since much of the tech community is on LinkedIn, people can easily conduct 'backdoor references' on you.  They simply need to reach out to people you're mutually connected to.  Taking all of this into consideration, why wouldn't you want to polish your reputation and be known as the person who thoughtfully sends thank you notes to their references?
How
The best way to handle this task is to wait until you land a new IT job.  Take the time to write hand-written notes to each reference.  Your notes don't have to be long.  Simply thank them for taking the time to act as a reference.  Let them know that, thanks in part to their words, you landed a new job.  If it's true or appropriate, finish the note with a mention that you'd be happy to return the favor and act as a reference.  If it's not, you can end the note by letting them know you're always happy to reciprocate if they need a favor from you.  IT recruiting firms suggest hand-written notes over emails because they clearly require a little more effort than a quick email.  While you could do these notes as email, recipients will appreciate the extra effort!  If you don't know your references' home addresses, you can simply send them to their work addresses.  Unless you speak to your references frequently and know them well, asking for their home addresses isn't preferable.  You may want to maintain boundaries (some people like to keep their home addresses private).  You also don't want to bother them with another email or call.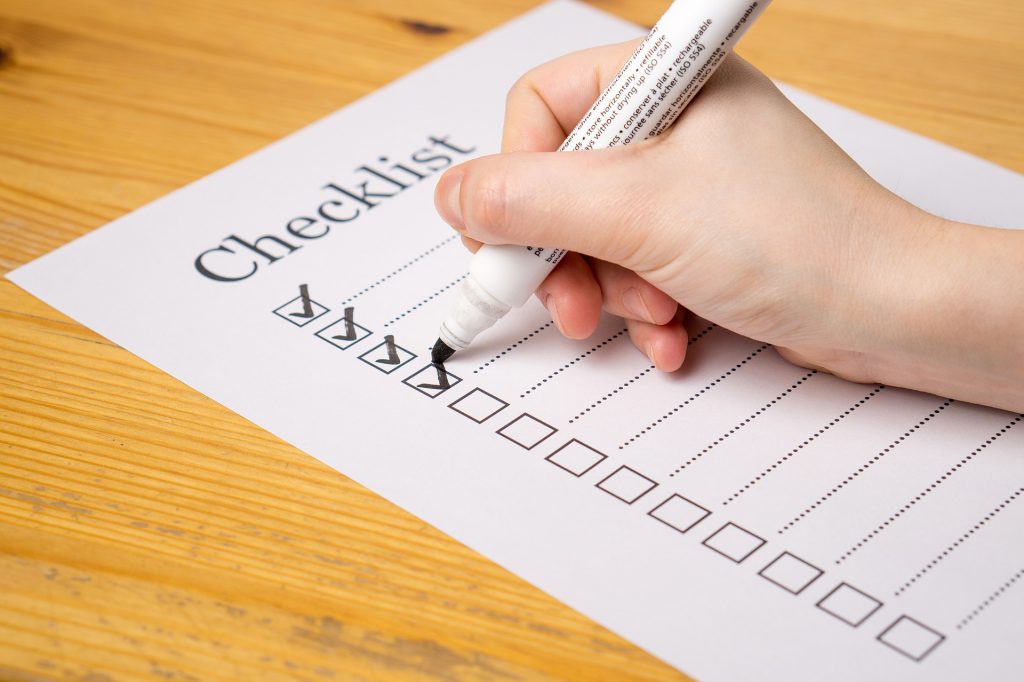 Who do you text?  Friends?  Family?  How about your IT recruiters?  IT staffing firms are texting with job seekers more and more frequently.  Perhaps more surprising is that research says that many candidates are ok with it– and sometimes initiate it themselves.
Why is texting now a mode of communication that IT recruiting companies use? Likely, one of the biggest reasons you might be getting texts from your technical recruiters these days is the prevalence of cell phones and texting. Studies show that not only do nearly all American adults have a cell phone, but most check their cell phone frequently.  Though the numbers vary, Americans can spend between 2 and 5 hours on their cell phones, collectively, over the average day.   Most people break that up into many short sessions, but the amount is still staggering.  It also makes it easy to see why IT recruiting agencies use text to reach out to job seekers: they're very likely to check the message.
Recruiters aren't just texting candidates because it's a reliable way to reach them.  They're also doing so because candidates are generally ok with it.  Again, numbers vary, but job seekers still tend to see IT recruiters who text as trustworthy professionals (depending on what survey you're looking at) between rates of 40%-70%.  Perhaps what's most interesting about this is the fact that these numbers aren't all within younger demographics.  Job seekers older than millennials also seem to be fine with texts from their recruiters.  Everyone seems to be ok with texting during the job search—both candidates and recruiters alike.
The last reason you might be getting texts from your IT recruiting firms is that sometimes a text just works best for a given situation.  Candidates who can't pick up the phone during a workday are more likely to respond to a silent text message.  Candidates who are on their way to an interview might need to shoot their recruiters a quick text confirming they made it, asking for directions, or coordinating meeting.  Considering the fact that most text messages are opened at a rate near 100% of the time, it's not shocking that IT recruiters are now texting with their candidates.  Sometimes a text is just easier– even during your job search!
Want to see our open IT jobs?  Follow us on LinkedIn.  We post new jobs daily!
If you're a programmer, you're probably always looking to improve your skill-set and beef up your resume.  IT staffing firms certainly see programmers who inadvertently limit their job search options by focusing on the same languages, year after year. If you're thinking about learning a new language soon, a good bet would be Python.  Here's why Python would be the best investment in your career right now.
It's useful to a wide range of employers.  IT recruiters find that learning Python widens your job search options because it's a language that many companies want to use across various industries.  This may be at least partially because it's free and lowers overhead costs.  Python isn't just big in the tech space (which is of course huge in itself), though.  It's also used in hot job sectors like Science, Medicine, Finance (Fintech), Retail, and Entertainment.
Employers like it because it's trendy. Python works for so many of the trends employers want to participate in right now.  It's a language that works for Scrum and Agile development, which technical recruiters find is much more popular than Waterfall.  It's also a language that works better for open-source technologies, which many innovative, progressive employers want to use.  Lastly, Python is a trendy language among employers because it gets frequent updates.  Employers never see it as a stale, archaic language.
It appeals to programmers, which appeals to employers.  Employers, especially in the tech space where it's a job seeker's market, want to pick languages that attract top talent.  Make yourself a more viable job candidate by playing into this trend and adding Python to your arsenal.  Python attracts programmers right now for a few reasons.  Firstly, it's easy to learn (partially because it's so readable– it includes English words).  It's also being taught more and more frequently in universities and colleges.  Secondly, it's popular among programmers who want an alternative to the highly corporate, controlled .NET, as its open source.  Lastly, IT staffing companies find that Python appeals to programmers because it's a craftsmen's language.  It allows programmers to really show off their skills and demonstrate a deep mastery that other, less flexible languages don't allow.