Sometimes you have reasons to move across the country: your spouse or partner got a new job, you want to be closer to family, or maybe you just need a change of scenery. When it's time to make a huge move like this, getting a new job will be a big piece of the puzzle. To figure out this part of your moving plan, you should seriously consider working with IT staffing companies. In fact, IT recruiting firms are especially helpful with this kind of task. Here are 2 reasons why:
They're local to the area. Reaching out to IT staffing firms can be a great way to conduct your job search if you're picking an area that you're not familiar with. Or perhaps you're looking at an area that you're a little familiar with but haven't been back to in a while. Either way, good IT recruiters will advise you on what jobs can give you a good commute or they can advise you on what part of town you should live in to optimize your options for IT jobs.
They can help you find the job that suits you. Besides knowing the area geographically, IT recruiting agencies know detailed information about the employers in it. They can tell you what technical skill-sets is in-demand in each area so you can build up or tailor your resume. They can also tell you which companies have good reputations as employers (and what companies don't). This is the kind of information you need to be able to find a job that you can be happy and succeed in. It's not just about landing any job that will hire you! You want a job that values your skills and experience and has a corporate culture you fit into and enjoy. It can be hard to find this on your own, but luckily you don't have to. Good IT staffing agencies build strong relationships with local employers. They make it their business to know what technical skills and experiences these employers need, as well as what kind of work environment they offer. You can capitalize on this insight when you build a good relationship with technical recruiters wherever you relocate.
Want to see our open IT jobs?  Follow us on LinkedIn.  We post new jobs daily!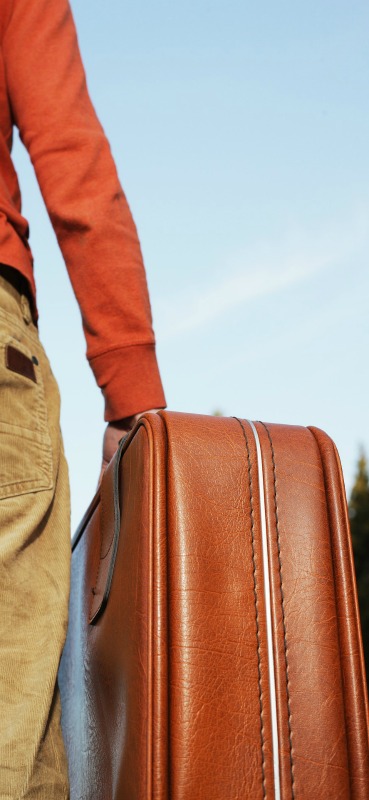 There are sections of your technical resume that are obviously necessary: your technical proficiencies, the jobs you've held, your education section, etc. But there are some parts that aren't so clear. Do you include an objective? Should you include your hobbies? One section that candidates often have questions about, and one that could actually add a lot to your candidacy if done correctly, is volunteering and community service. When is it advantageous to add your volunteer and community service experience to your technical resume? When does it hurt you? How do you add it? Here are some tips from IT recruiters for deciding what you should keep—and cut—from your resume.
Keep: If you're applying to a job with a non-profit or a company that really values community service and volunteering, then keep it all. (You can ask your technical recruiters about a company's interest in community service if it's not obvious.) Show off any relevant experience on your resume to build yourself up as the kind of candidate that fits well into their culture of giving back to the community.
If you're not applying to a non-profit or company like this, you may still want to keep some of your volunteering experience. IT staffing firms sometimes come across candidates who've donated their technical expertise to the community or local organizations by creating web sites, blogs, or other technical projects for free.  This is very relevant to your candidacy. Include it on your resume, especially if the project you worked on could be similar to the work you'd be doing in your target jobs.
Cut: As mentioned above, when you're applying to companies that aren't as concerned with volunteer or community service (often these are more corporate employers), then cut that section. Use the space on your resume to build up your candidacy better. Talk about your technical skills and experience. You only get to submit one resume to hiring managers and IT staffing companies. Make sure every single letter, punctuation mark, and space on that resume builds your candidacy. (If talking about your volunteering and community service interests is really important to you, you may find time to discuss it in job interviews– if it's relevant to the discussion, of course!)
How to Add it: Create one brief, separate, section at the very bottom of your resume. Put it below your education (which will often be the last section). Format your volunteering stints as jobs. If you have information about technical experience, list it in bullets like you would under a job. Keep the language unemotional here, as you would on any other part of your resume. While you might feel passionate about your volunteer activities, keep subjective phrasing out of this section. Simply state your contributions to the organization and highlight how it might strengthen your candidacy.
If the work is especially relevant to any particular roles, you should take advantage of that. As you tailor your resume to the role (ideally candidates tailor their resume to each role their IT staffing firms submit them to), make sure your description of this volunteer experience explicitly highlights the similarities between that and the projected work for the role. Don't be afraid to really spell it out for hiring managers. They're skimming many, many resumes. Make yours stand out!
Want to see our open IT jobs?  Follow us on LinkedIn.  We post new jobs daily!
IT staffing companies hear about plenty of secret weapons candidates can pull out when searching for new IT jobs.  Sometimes it's a great interview question.  Sometimes it's a suit that makes you feel confident.  Here's another to add to your arsenal: take the time to show a deep interest in everything about the role that really matters to tech employers.  It's not just about saying you love the job description.  Hiring managers in tech want to see an interest in 2 particular areas: The corporate culture and the company's work.  Here's how to effectively demonstrate interest in both.
Corporate Culture:  Other industries may be catching up to tech in this respect, but corporate culture has been nearly imperative to tech employers for a long time.  With the popularization of Scrum and Agile, it has been even more important.  If you don't fit into a team on a social level, then collaboration, and thus real success, will be difficult.  So how do you make it apparent that you're interested in a company's corporate culture?  Start with research.  Check out their Glassdoor reviews. Talk to your technical recruiters.  Check out their website.  Be able to discuss their corporate culture and come up with questions of your own about it.  Try asking questions like these: It seems like [fill in the blank with relevant soft skills] are necessary for being successful at this company.  Is this true? Are there other soft skills they prize more? What do you love about working at this company?
The company and its products: As an IT professional, it's obvious you'll be asking about things like the tech stack, the projects the role is assigned to, etc.  IT recruiting firms find that the candidates who land jobs go a little further, though.  Hiring managers in tech love when candidates are interested in the way the technical workload supports the business.  Demonstrate, for instance, that you're thinking beyond what you'll be coding.  You're thinking about what you'll be coding and how it can serve the client better.  To show an interest in the business-side of the company, not just its tech side, do some deeper research than just a quick Google search of the company.  Look at their website, but also look at recent news articles.  Ask your IT recruiters if they have any recommended materials to check out.  A good test of the depth of your knowledge is if you can talk about the company in terms of what others say about them, not just what they say about themselves.