More Bad IT Resume Advice to Avoid
To continue the recent theme of bad resume advice, here's one more mistake that IT recruiters and IT staffing firms don't want to see on your resume.  Do not list your children on your IT resume.  You will absolutely turn off technical recruiters and IT staffing companies if you list info about your children or if you list raising your children as achievements or experience.
Does this really happen?  Unfortunately, yes.   IT recruiting agencies do sometimes receive resumes with these listings.  Sometimes this is only because of cultural differences.  Some countries outside the US do require listing family members, marital status, etc on resumes.  Especially if you'd like to convince IT staffing agencies that you're ready to perform well and fit into a US workplace, you'll want to remove this information from your resume.
If you are not from another country, you're likely just following some bad advice if you include this info on your IT resume.  Some IT recruiting firms have come across people who are trying to explain a resume gap by listing time to raise children.  A brief mention of this is fine.  However, listing child-rearing and domestic duties as experience will turn off hiring managers and IT recruiting companies.  These activities are certainly honorable in their own right, but they aren't relevant to a resume.  This is because these skills aren't entirely applicable to the professional world, but more importantly, they can't be measured or evaluated by a manager.  There is nobody to vouch for your quality of work in these areas.  The end result is that listing domestic and child-rearing duties makes you look out of touch with professional norms.  Don't risk it—leave details about your family off your resume!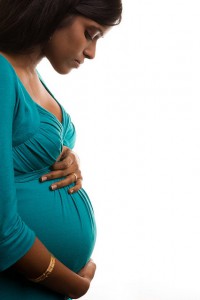 About AVID Technical Resources
AVID (Applications, Voice, Internet, Data) Technical Resources is a leading Information Technology recruiting company. Specializing in placing contract and permanent personnel in both Infrastructure Support and Applications Development positions, AVID has a national presence supporting clients ranging from small businesses to Fortune 100 companies. Headquartered in Boston, MA, AVID has achieved tremendous growth since the firm's inception in 2003. This has triggered numerous national awards and recognition, such as being named to Inc. 500 Magazine's list of 5,000 Fastest Growing Privately-held Companies in the US in 2010, 2011 and 2013. Additionally, the firm boasts of having more than 100 five-star reviews on Google from clients and candidates who rave about their experience and interaction with the firm's recruiters.
Facebook • Twitter • Linkedin • Google • Youtube • Pinterest • Instagram •