Using The Right Tone in IT Job Interviews
When you're searching for IT jobs, job interviews can be intimidating.  Some candidates deal with nervousness by practicing with friends, family, and their IT recruiters and IT staffing firms.  Especially for IT interviews (in which technical recruiters and IT staffing agencies may need you to brush up on particular technologies) practicing, doing your research, and studying are all important for success.  However, there's a line you don't want to cross.
Though it's not common, sometimes IT staffing companies and IT recruiting agencies will be told by an interviewer what a candidate sounded too rehearsed.  This problem is very easy to avoid.  Go ahead and practice with your IT recruiting companies.  Study and role play with your friends and family.  Try to stop short of memorizing answers word for word to particular questions.  You want to keep the feeling of conversation in the interview.
Why is this important? Firstly, the interviewer needs to feel like they're having a genuine conversation with you so they can see if you are truly a good fit for the job.  Secondly, if you're interviewing for a role that interacts with customers or end-users, then this is particularly important.  The interviewer needs to be able to see you have an easy, professional rapport with somebody.  Keep these things in mind and you'll do well in your next IT job interviews.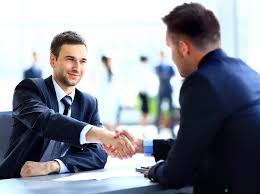 About AVID Technical Resources
AVID (Applications, Voice, Internet, Data) Technical Resources is a leading Information Technology recruiting company. Specializing in placing contract and permanent personnel in both Infrastructure Support and Applications Development positions, AVID has a national presence supporting clients ranging from small businesses to Fortune 100 companies. Headquartered in Boston, MA, AVID has achieved tremendous growth since the firm's inception in 2003. This has triggered numerous national awards and recognition, such as being named to Inc. 500 Magazine's list of 5,000 Fastest Growing Privately-held Companies in the US in 2010, 2011 and 2013. Additionally, the firm boasts of having more than 100 five-star reviews on Google from clients and candidates who rave about their experience and interaction with the firm's recruiters.
Facebook • Twitter • Linkedin • Google • Youtube • Pinterest • Instagram •