Are You Making These 3 Job Interview Mistakes?
IT recruiters see plenty of candidates who have been interviewing for years, but they still don't land the job.  Of course, there are plenty of reasons why you might not land the IT jobs you interview for that have nothing to do with you.  (IT recruiting agencies see this all the time!)  However, it's worth stopping and checking to make sure you aren't making these mistakes.
1.      You're not presenting your best, most professional self.  Especially in the tech field, where things can feel a bit more laid back, technical recruiters see this too often.  Even if the company you're interviewing for lets people dress in jeans, curse and joke around, or act in some other casual way, don't let it influence you.  While you don't want to be a stick in the mud, IT staffing firms find that the candidate who comes to the interview dressed in a suit and acts professionally and politely is usually the one who gets the job.  So don't get too casual before you get the job, no matter what your interviewers are like!
2.      You're not prepared with good questions to ask at the end.  IT recruiting companies see this too often.  Great candidates who have studied the relevant technologies inside and out can still bomb an interview if they don't have at least a few good questions.  Don't ask anything you can google or get the answer to from your IT staffing agencies.  Don't ask anything that doesn't feel like a genuine inquiry.  Just do your research and check out these suggestions for great interview questions here.
3.      You're too busy selling yourself to make sure the job is a good fit for you, as well.  While job interviews are about selling yourself, they're also about making sure you land in a job you can succeed in.  IT staffing companies find that employers want candidates who are at least a little picky about the jobs they take.  If you just take any job, you may wind up in a situation in which you can't perform well, don't mesh well with the team or clients, or are simply very unhappy (and thus probably don't perform well).  Employers want to see you sussing out whether a job will let you exercise your strengths and fit your work style.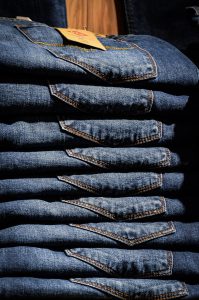 About AVID Technical Resources
AVID (Applications, Voice, Internet, Data) Technical Resources is a leading Information Technology recruiting company. Specializing in placing contract and permanent personnel in both Infrastructure Support and Applications Development positions, AVID has a national presence supporting clients ranging from small businesses to Fortune 100 companies. Headquartered in Boston, MA, AVID has achieved tremendous growth since the firm's inception in 2003. This has triggered numerous national awards and recognition, such as being named to Inc. 500 Magazine's list of 5,000 Fastest Growing Privately-held Companies in the US in 2010, 2011 and 2013. Additionally, the firm boasts of having more than 100 five-star reviews on Google from clients and candidates who rave about their experience and interaction with the firm's recruiters.
Facebook • Twitter • Linkedin • Google • Youtube • Pinterest • Instagram •