Delete These 2 Words from Your LinkedIn Profile and IT Resumes
One strong tactic you can use is to polish up your LinkedIn profile and resume is deleting words that will turn off technical recruiters and potential employers.  Here are two words that won't attract IT recruiters or hiring managers if you have them in your LinkedIn profile or resume – particularly in a summary or objective section.
Don't waste space in your summary or your taglines on LinkedIn with the word 'motivated.' Because it's been so overused, it doesn't mean much to IT staffing firms or interviewers.  What really carries weight with IT recruiting companies and hiring managers are demonstrations of your motivation.  Did you move up the ranks in a help desk department at a previous employer?  Did you volunteer for some extra projects at your last IT jobs? Listing actions and results like this on your profile is a much better use of space!
In the same vein, you won't be impressing any IT staffing agencies or potential employers by calling yourself 'driven' on your LinkedIn profile or resume. Again, the word is far too over-used to be effective.  It's also not interesting to IT recruiting firms when you call yourself driven.  If you had a reference call you driven, it would carry far more weight.  However, since it's a quality that's hard to define, it's important to consider that your opinion can't really count here. You are, of course, biased about your own employability.  When you pronounce yourself driven on your LinkedIn profile or IT resume, you're really just stating something that IT recruiting agencies already know: you think you'd be an asset as an employee.  Use the space on your LinkedIn profile or IT resume to tell them something they don't know.  What's your technical background?  What projects have you led?  What have you achieved in your career?  This is the kind of information that IT staffing companies want to see—not that you think that you are driven.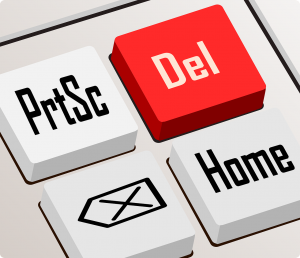 About AVID Technical Resources
AVID (Applications, Voice, Internet, Data) Technical Resources is a leading Information Technology recruiting company. Specializing in placing contract and permanent personnel in both Infrastructure Support and Applications Development positions, AVID has a national presence supporting clients ranging from small businesses to Fortune 100 companies. Headquartered in Boston, MA, AVID has achieved tremendous growth since the firm's inception in 2003. This has triggered numerous national awards and recognition, such as being named to Inc. 500 Magazine's list of 5,000 Fastest Growing Privately-held Companies in the US in 2010, 2011 and 2013. Additionally, the firm boasts of having more than 100 five-star reviews on Google from clients and candidates who rave about their experience and interaction with the firm's recruiters.
Facebook • Twitter • Linkedin • Google • Youtube • Pinterest • Instagram •