How to Answer This Scary IT Job Interview Question
IT recruiting firms hear about a lot of hard interview questions.  Usually, these questions are very technical.  However, sometimes IT recruiters hear about basic interview questions that really stump candidates.  Here's one question that often strikes fear in the heart of IT professionals as they interview for new IT jobs: Have you ever been fired?
Obviously if you've never been fired before, this question is easy to answer.  However, if you have been fired before, this question sounds pretty terrifying.  The truth is, though, if you answer it correctly, it can be a chance to help cement your candidacy.  While a firing is not necessarily a good thing, technical recruiters hear about it relatively often.  Most IT staffing firms have seen at least a few perfectly competent, capable professionals fired (and then hired elsewhere!).  It's merely a part of professional life.  As you answer this question, remember that.  Don't lie and don't panic as you answer the question.  Your IT recruiting firms and hiring managers would much rather you honestly answer yes, rather than lie about having ever been fired.
Your IT recruiting agencies will also want you to keep your answer short and neutral.  Don't be tempted to bash your former employers, nor should you go into a long-winded, defensive explanation of your firing.  A quick, one sentence answer should be just fine! A good answer here will demonstrate that you can be professional, positive, and honest.  These are all qualities that your IT staffing companies (and hiring managers!) would love to have you demonstrate in an interview.  Thus you can take a question that seemed designed to hurt your candidacy and use your answer to actually strengthen it.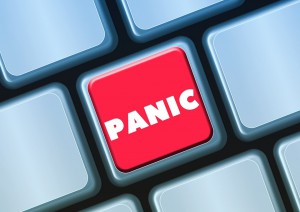 About AVID Technical Resources
AVID (Applications, Voice, Internet, Data) Technical Resources is a leading Information Technology recruiting company. Specializing in placing contract and permanent personnel in both Infrastructure Support and Applications Development positions, AVID has a national presence supporting clients ranging from small businesses to Fortune 100 companies. Headquartered in Boston, MA, AVID has achieved tremendous growth since the firm's inception in 2003. This has triggered numerous national awards and recognition, such as being named to Inc. 500 Magazine's list of 5,000 Fastest Growing Privately-held Companies in the US in 2010, 2011 and 2013. Additionally, the firm boasts of having more than 100 five-star reviews on Google from clients and candidates who rave about their experience and interaction with the firm's recruiters.
Facebook • Twitter • Linkedin • Google • Youtube • Pinterest • Instagram •