Questions and Answers About Vacation and IT Jobs
Summer is the season when most people think about vacation.  Even if you're searching for new IT jobs, your focus might still be at least a little diverted by thoughts of a beach getaway, visiting family, or a trip to Europe.  Here are some common questions you might have about vacation time if you're working with IT recruiting firms to find your next role. 
If I get a new role, can I still take a vacation this summer? The short answer is yes and no. If you've already planned a trip, booked flights, hotels, etc, then you probably can.  If you've planned a few vacation days that revolve around an important event like a family reunion or wedding, you probably can.  All you have to do is mention these trips when you receive a job offer (not before). Your hiring manager may suggest pushing your start date out til after your trip, or plan to have you out for those days.  If you want to spontaneously take a few days off within the first 90 days of your employment, this is less likely to be ok. IT staffing firms find that between the onboarding process, training, and the need for creating a good impression with the new boss and team, this is almost never a good call.  Spend your first 3 months being focused, impressing your boss and team, and being present in the office.  You can take a spontaneous vacation after that, when you've earned trust and respect from your new employer!
I have a vacation planned. Do I talk about it with my interviewer?    Wait until you get a job offer.  In the tech field, it's really important to establish for your interviewer that you're passionate about some combination of the work, the role, the team and the company.  When you bring up things like vacation, this can take away from that impression.  Hiring managers get that you have a life outside of work, but the interview is such a short process that you should focus on talking about yourself as a professional, not your vacation plans.
Can I ask about the vacation part of a benefits package in an interview? The same principle applies here.  Steer clear of talking to your interviewer about vacation time until you have an offer on the table.  Focus on figuring out if the job is a good fit for you and for the company.  If you really want to know, you can talk to your IT recruiters, check out the company's info on Glassdoor, or do some Googling.  You'll probably find it somewhere online and you won't have to risk making yourself seem like anything less than a very dedicated employee.  
What about this 'Unlimited PTO' trend? Technical recruiters are finding this trend is becoming more and more popular in the tech field.  It's important to note that this benefit is meant to be used in some moderation, though.  Companies usually offer unlimited PTO to employees with the caveat that they need to get through their work.  Getting that software released on time, debugging that code, or finishing that big project should all happen before you go on an extended vacation.  Your team needs to be able to count on you— not count on you to be out of the office again.  IT recruiting firms also find that this benefit usually comes with a role that has a high workload.  Unlimited PTO is a reward for the hard work that's expected.  So take a minute to really consider the role.  Don't just take a job for this benefit alone!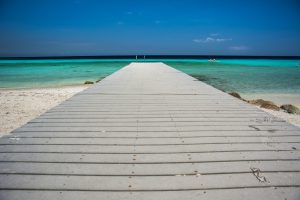 About AVID Technical Resources
AVID (Applications, Voice, Internet, Data) Technical Resources is a leading Information Technology recruiting company. Specializing in placing contract and permanent personnel in both Infrastructure Support and Applications Development positions, AVID has a national presence supporting clients ranging from small businesses to Fortune 100 companies. Headquartered in Boston, MA, AVID has achieved tremendous growth since the firm's inception in 2003. This has triggered numerous national awards and recognition, such as being named to Inc. 500 Magazine's list of 5,000 Fastest Growing Privately-held Companies in the US in 2010, 2011 and 2013. Additionally, the firm boasts of having more than 100 five-star reviews on Google from clients and candidates who rave about their experience and interaction with the firm's recruiters.
Facebook • Twitter • Linkedin • Google • Youtube • Pinterest • Instagram •