Tips for Your Summer IT Job Hunt
Unlike some fields like Education or Retail, hiring trends in the Tech sector usually stay steady in the Summer.  Because technology is vital to most business operations, and because innovation is necessary to a competitive business, Tech employees are indispensable.  Replacing them or adding new ones often cannot wait until after Labor Day.  Your job search in the summer may be a different beast than the rest of the year, though.  Here are two tips for tailoring your search for IT jobs when the weather gets hot and everyone is on vacation.
Take advantage of the strong market for passive job seekers.  If you're in the Tech field, you have the option to be more of a passive job seeker than in other fields.  Even if you don't apply to jobs directly, you probably still get contacted by IT recruiters.  Between LinkedIn, Monster, and other similar web sites, it's very easy for IT staffing firms to find you.  If you're looking for a new job in the summer, but want to spend more time outside than on your job search, take advantage of this passive job seeker market.  Reach out to IT recruiting agencies with your updated resume.  Turn on the 'interested in other opportunities' switch on your LinkedIn profile.  Post your resume on Indeed and Monster. Add a line to your LinkedIn profile about being open to new opportunities.  One caveat: don't do any of these things if you think your boss or coworkers will see and respond negatively!  You don't want to endanger your current employment.
Ask for timelines when you're interviewing, waiting for feedback, etc.  You'll need to walk a fine line with this, but having better expectations will make the process easier.  Hiring for permanent jobs in the tech sector can be extra slow in the summer.  Companies may be forced to wait on managers and their vacation schedules to set up interviews, make hiring decisions, get feedback, etc.  If you're working with IT recruiting companies, this is exactly the kind of advantage they'll provide.  You can ask them when they think managers will make a decision and what the next steps in the process are with impunity.  There's no risk that you'll look desperate or bother a hiring manager.  If you're not working with IT staffing agencies, you can still ask for timelines on hiring decisions, scheduling interviews, etc.  The key is to do so judiciously. Ask once.  Don't ask somebody like the CEO of the company, or a very high up manager.  Try asking somebody like HR or the internal recruiter, who won't mind answering questions like this at all.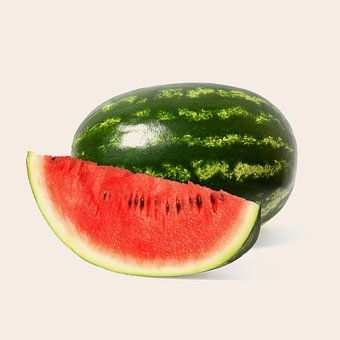 About AVID Technical Resources
AVID (Applications, Voice, Internet, Data) Technical Resources is a leading Information Technology recruiting company. Specializing in placing contract and permanent personnel in both Infrastructure Support and Applications Development positions, AVID has a national presence supporting clients ranging from small businesses to Fortune 100 companies. Headquartered in Boston, MA, AVID has achieved tremendous growth since the firm's inception in 2003. This has triggered numerous national awards and recognition, such as being named to Inc. 500 Magazine's list of 5,000 Fastest Growing Privately-held Companies in the US in 2010, 2011 and 2013. Additionally, the firm boasts of having more than 100 five-star reviews on Google from clients and candidates who rave about their experience and interaction with the firm's recruiters.
Facebook • Twitter • Linkedin • Google • Youtube • Pinterest • Instagram •