Talk About This Topic and You'll Bomb Your Job Interview
There are plenty of ways to bomb a job interview.  Not prepping enough, not brushing up enough on the relevant technologies, or arriving late.  However, one of the most common ways technical recruiters have seen people bomb interviews this year is by discussing politics. In such a politically charged year, IT recruiters have seen a lot of candidates bomb interviews because they thought it was ok to talk about politics with their interviewers.  Here's why you need to avoid this at all costs—and how to gracefully sidestep it.
Why can't you discuss politics in an interview for IT jobs?  There are a few reasons.  Firstly, you never know if you'll be offending your interviewer.  Political views can be very touchy and personal.  The last thing you want to do is offend your interviewer.  The point of the interview is to make a connection with them and help them see you as somebody who'd be an asset to their team.
The second reason IT recruiting firms suggest you don't talk about politics in your job interview is because it suggests you don't understand professional norms.  Staying away from politics in the office is probably one of the most agreed-upon professional norms.  When you break that in your interview, you let your interviewer assume that you probably aren't professional in other ways, too.
The last reason IT staffing firms tell candidates not to talk about politics in job interviews is because you're putting interviewers in an awkward spot.  Learning about a candidate's political views can be a slippery slope into areas an interviewer can't legally ask you about.  Most interviewers are working hard to make sure they only ask you questions about topics they're legally allowed to discuss and evaluate you with as a candidate for their job.  So when you bring up topics that might lead into these areas, you will make the interviewer very uncomfortable–  if not make them reject you outright.
So now that you know why you can't discuss politics in an interview, here's one way to avoid it: come up with some other legitimate small talk topics you can reach for instead.  Talk with your interviewer about the weather, sports, movies, etc.  When you have a go-to list of small talk topics, you're less likely to bring up topics that will hurt you, like politics!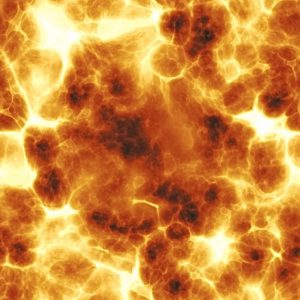 About AVID Technical Resources
AVID (Applications, Voice, Internet, Data) Technical Resources is a leading Information Technology recruiting company. Specializing in placing contract and permanent personnel in both Infrastructure Support and Applications Development positions, AVID has a national presence supporting clients ranging from small businesses to Fortune 100 companies. Headquartered in Boston, MA, AVID has achieved tremendous growth since the firm's inception in 2003. This has triggered numerous national awards and recognition, such as being named to Inc. 500 Magazine's list of 5,000 Fastest Growing Privately-held Companies in the US in 2010, 2011 and 2013. Additionally, the firm boasts of having more than 100 five-star reviews on Google from clients and candidates who rave about their experience and interaction with the firm's recruiters.
Facebook • Twitter • Linkedin • Google • Youtube • Pinterest • Instagram •