1 Tip for Telling Interviewers Why You're Interested in IT Jobs
One common question in interviews is 'Why does this role interest you?' IT recruiters and IT staffing companies see plenty of candidates who get asked this question as they interview for IT jobs.  While everyone will answer this question a bit differently, there's one tip that will really impress your interviewer and technical recruiters:  Make sure part of your answer addresses the company and/or team, not just your interests.
Why is this necessary?  You might have plenty of great reasons why this role fits well into your career path and interests, technical proficiencies, etc.  However, your IT staffing agencies and IT recruiting firms still need you to stress that there is something about this company and/or team in particular that appeals to you or that you feel you can be impactful in.  IT professionals that do really well at their jobs usually do so not just because their skill-sets are compatible with the job.  Their success also comes from how well they fit into their team, like the company or its work, culture, mission, etc.  Your IT recruiting companies and IT staffing firms will have a very easy time getting you IT jobs if you can make it clear in interviews that you're interested in a role because of the company itself as well as the work.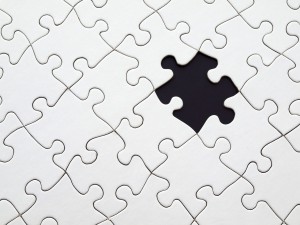 About AVID Technical Resources
AVID (Applications, Voice, Internet, Data) Technical Resources is a leading Information Technology recruiting company. Specializing in placing contract and permanent personnel in both Infrastructure Support and Applications Development positions, AVID has a national presence supporting clients ranging from small businesses to Fortune 100 companies. Headquartered in Boston, MA, AVID has achieved tremendous growth since the firm's inception in 2003. This has triggered numerous national awards and recognition, such as being named to Inc. 500 Magazine's list of 5,000 Fastest Growing Privately-held Companies in the US in 2010, 2011 and 2013. Additionally, the firm boasts of having more than 100 five-star reviews on Google from clients and candidates who rave about their experience and interaction with the firm's recruiters.
Facebook • Twitter • Linkedin • Google • Youtube • Pinterest • Instagram •