Don't Do These Things After IT Job Interviews
When you're interviewing for IT jobs, it's normal to feel pretty nervous, no matter how well you prepared for them with your IT recruiters and IT staffing firms.  The best way to move forward is to stay in touch with your technical recruiters and avoid making these mistakes:
Don't post anything on your social media accounts that's offensive or that could reflect poorly on you.  IT recruiting agencies have found that candidates do get cut out of the running for IT jobs because of poor judgment with their social media use.  Also, if you hadn't already done it before starting your IT job search with IT staffing firms, clean up all of your social media accounts completely.
Don't make yourself unreachable to your IT recruiting firms.  They may need more info for hiring managers, need to set you up for new interviews, or have an offer for you. You don't have to pick up calls from your IT staffing agencies on the first ring, but try to get back to them within a few hours at most.
Don't halt your search. Even if you're on a second interview with an potential employer, let your IT recruiting companies keep submitting you for other positions that interest you.  You can't guarantee you'll get a job, no matter how good your chances seem.  Keep the odds in your favor and continue your IT job search full steam ahead until your IT recruiters call you with an offer!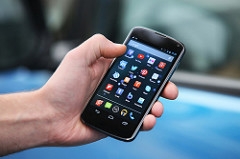 About AVID Technical Resources
AVID (Applications, Voice, Internet, Data) Technical Resources is a leading Information Technology recruiting company. Specializing in placing contract and permanent personnel in both Infrastructure Support and Applications Development positions, AVID has a national presence supporting clients ranging from small businesses to Fortune 100 companies. Headquartered in Boston, MA, AVID has achieved tremendous growth since the firm's inception in 2003. This has triggered numerous national awards and recognition, such as being named to Inc. 500 Magazine's list of 5,000 Fastest Growing Privately-held Companies in the US in 2010, 2011 and 2013. Additionally, the firm boasts of having more than 100 five-star reviews on Google from clients and candidates who rave about their experience and interaction with the firm's recruiters.
Facebook • Twitter • Linkedin • Google • Youtube • Pinterest • Instagram •