Answering 'How Would Coworkers Describe You?' in IT Interviews
Sometimes in IT job interviews, you might be asked how your managers and coworkers would describe you.  IT recruiters and IT staffing companies come across plenty of candidates who feel uncomfortable answering this question—or just don't know how to.  Here's how you can prepare to answer this question—and maybe land yourself the next IT jobs you interview for!
Start by asking your technical recruiters and IT recruiting firms a few quick questions before the interview.  You'll want your IT staffing agencies to tell you what qualities are important in this role or in the company's corporate culture in general.  Make a list of these for yourself, then think about what qualities might apply to you.  If you see any on this list that you think apply directly to you, then highlight those.
Now think back to any performance reviews, letters of recommendation, and general feedback you've gotten in your current and previous jobs.  Has anybody mentioned these qualities?  Write a quick note about it for yourself.  If you can't think of any examples of people directly mentioning it, your next best bet is to think of times when you did something for somebody that demonstrated one of these qualities.  Jot down a quick note for yourself about that moment.
The last step is to practice actually talking about these qualities as though you were speaking to an interviewer.  While your IT recruiting agencies don't want you to sound robotic and over-rehearsed, it's good to practice answering questions a bit before the interview so you feel comfortable doing it.  You also won't really be able to refer to your notes on this, so it's good to practice so that you can remember the salient points.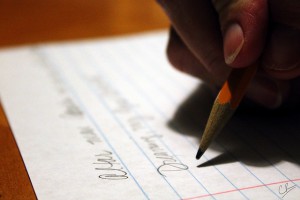 About AVID Technical Resources
AVID (Applications, Voice, Internet, Data) Technical Resources is a leading Information Technology recruiting company. Specializing in placing contract and permanent personnel in both Infrastructure Support and Applications Development positions, AVID has a national presence supporting clients ranging from small businesses to Fortune 100 companies. Headquartered in Boston, MA, AVID has achieved tremendous growth since the firm's inception in 2003. This has triggered numerous national awards and recognition, such as being named to Inc. 500 Magazine's list of 5,000 Fastest Growing Privately-held Companies in the US in 2010, 2011 and 2013. Additionally, the firm boasts of having more than 100 five-star reviews on Google from clients and candidates who rave about their experience and interaction with the firm's recruiters.
Facebook • Twitter • Linkedin • Google • Youtube • Pinterest • Instagram •