Do This if You Don't Understand Questions in IT Job Interviews
If you're working with technical recruiters and IT staffing companies to search for new IT jobs, sometimes you'll have moments where you don't understand your interviewer.   Some IT professionals might feel nervous and uncomfortable asking for clarification.  However, if your interviewer asks you a question you don't understand, there's a couple ways you can get clarification without your IT recruiters and IT staffing firms getting bad feedback about you.  In fact, your IT recruiting companies will want you to do one of these tactics  listed below so that you can answer all interview questions to the best of your abilities.
Don't be ashamed to ask the hiring manager to repeat the question for you. You can soften this a bit by apologizing if you prefer.  The only caveat here is that your IT recruiting firms will get bad feedback about you if you ask your interviewer to repeat more than a couple of questions.  A good IT professional listens and has good communication skills.  Don't make it easy for interviewers to assume otherwise about you.
If you're asked a technical question, but you're unsure of exactly what kind of response your interviewer is asking for, try asking a clarifying question. One way to do this is to suggest that you "think they're looking for X information and you're happy to expound on it if that's true.  If they're looking for Y information, you'll  happily give that instead."
Consider inserting a little humor into the situation. Whether you ask for clarification or for the interviewer to repeat the question, this could be a good moment to show off your ability to build rapport.  Good communication skills can really make you shine in IT roles.  If you think your interviewer would like it, make a small, tasteful joke if you don't understand a question.  They may like you all the more for it.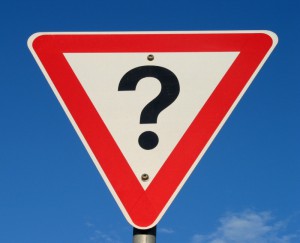 About AVID Technical Resources
AVID (Applications, Voice, Internet, Data) Technical Resources is a leading Information Technology recruiting company. Specializing in placing contract and permanent personnel in both Infrastructure Support and Applications Development positions, AVID has a national presence supporting clients ranging from small businesses to Fortune 100 companies. Headquartered in Boston, MA, AVID has achieved tremendous growth since the firm's inception in 2003. This has triggered numerous national awards and recognition, such as being named to Inc. 500 Magazine's list of 5,000 Fastest Growing Privately-held Companies in the US in 2010, 2011 and 2013. Additionally, the firm boasts of having more than 100 five-star reviews on Google from clients and candidates who rave about their experience and interaction with the firm's recruiters.
Facebook • Twitter • Linkedin • Google • Youtube • Pinterest • Instagram •