Don't Make This Rookie Mistake in Your Job Interviews
If you're a recent grad, you're probably diving into the job market now and going on some of your first real job interviews.  Even if you're not a recent grad and you've interviewed before, it's still possible you're making some of the same mistakes.  One of the worst mistakes that IT recruiters see too frequently is when candidates have no questions for their interviewer or ask bad ones.  Tech employers want candidates who are passionate about the technologies and the work they're doing.  Asking good questions can help demonstrate that.  When you have no questions, it can seem like you'll just take any IT jobs.  Asking good questions also helps demonstrate good social skills.  More and more, tech employers want candidates to have good communication skills, no matter where they are in the company.  The days of heads-down coders are fleeting, if not completely gone.  Here are some tips from IT staffing companies on how to have some good, solid questions ready for your next interview.
1. Practice some strong questions about the work or the role. Are you familiar with all the technologies they use?  Are you curious if they've ever used others?  Do they use a Scrum or Agile development methodologies?
2. Ask some good questions about the company, the team, or the corporate culture. How do people get feedback in this role?  How much does the team work together?  Did you notice any interesting news about the company as you did research for the interview?  Ask about it.  Show that you're not just interested in this role, but this role for this company.
3. Don't ask questions about things like the perks, pay, or the commute. Questions about these topics don't let an employer know you've really thought hard about the role.  You could be asking these questions in any job interview.  They're also very egocentric.  Yes, you want a job that's good for you.  But you also want to be selling yourself, as well.  When a candidate comes across as 'me, me, me' then the company often tells their IT staffing firms they'll pass.  They need candidates who will contribute, not just take a paycheck.  If you do have questions about the more basic items like compensation, commute, hours, etc. you can ask your technical recruiters.  This is what they're there for!
Want to see our open IT jobs?  Follow us on LinkedIn.  We post new jobs daily!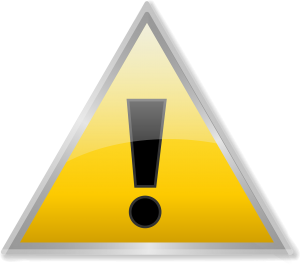 About AVID Technical Resources
AVID (Applications, Voice, Internet, Data) Technical Resources is a leading Information Technology recruiting company. Specializing in placing contract and permanent personnel in both Infrastructure Support and Applications Development positions, AVID has a national presence supporting clients ranging from small businesses to Fortune 100 companies. Headquartered in Boston, MA, AVID has achieved tremendous growth since the firm's inception in 2003. This has triggered numerous national awards and recognition, such as being named to Inc. 500 Magazine's list of 5,000 Fastest Growing Privately-held Companies in the US in 2010, 2011 and 2013. Additionally, the firm boasts of having more than 100 five-star reviews on Google from clients and candidates who rave about their experience and interaction with the firm's recruiters.
Facebook • Twitter • Linkedin • Google • Youtube • Pinterest • Instagram •