Fix This Mistake on Your Tech Resume
Having a brief, but effective resume is important when you're looking for new IT jobs.  While most recruiters would say the 1-page rule is less important for IT professionals, it's still advantageous to create a resume with all the fat trimmed.  Considering how pressed for time most IT recruiters and hiring managers are, you shouldn't expect a long, leisurely read of your resume.  In fact, sometimes a resume that's repetitive, full of excessive technical details, or even unnecessary personal information, hobbies, etc can just take you out of the running for a job completely.  This is especially true when you're entry level.  Technical recruiters expect a shorter resume when you have less than 5 years of experience.  Here's one of the worst ways IT staffing companies see IT professionals waste space on their resume: advertising for their previous employers.
This mistake is pretty easy to spot.  Many candidates will put a sentence or two under the name of the company on their resume.  They'll describe the products the company offers, its reputation, most notable awards, etc.  Sometimes this will be integrated into the bullet points under the employer.  Some artful candidates will try to link their own role to this description of the company.  No matter how it's done, though, this practice is a terrible idea.  Here are two reasons why you're only hurting yourself and turning out a less-than stellar resume when you do this.
You're losing space to boost your own candidacy. Especially when it comes to the text and bullets under the employer, this is the time to showcase your skills and achievements.  Bullets under a job should help an employer picture you as a new and valuable asset to their team.  When you waste even a sentence describing what your previous employer did, their awards, etc, it's a shame.  That sentence could have been more proof that you are an excellent catch for employers!  When you're entry level, you're wasting even more precious space.  Considering how short IT recruiting firms expect your resume to be, every sentence becomes all the more valuable.  Even if you're not entry level, you're potentially losing a recruiter or hiring manager's interest.  When a hiring manager comes across information about the company, not the candidate, they may just start skimming the resume.  Keep their attention by making sure every bullet point under each job is something they want and need to know, not something they could look up on the web or a Fortune 500 company directory!
You look less professional, if not naïve and entry level. Like most resume mistakes, this one can lead IT staffing firms and hiring managers to assume that you are pretty entry level or don't have a firm grasp of professional norms.  Considering how much responsibility tech professionals often get (as most of their work is so mission critical and imperative for the success of the company) it's important you look completely professional and trustworthy.
Don't let a small mistake like this potentially mar your candidacy.  Delete those lines advertising your former employer.  Replace them with achievements, contributions to your team, and the kinds of skills that will excite your potential employers.
Want to see our open IT jobs?  Follow us on LinkedIn.  We post new jobs daily!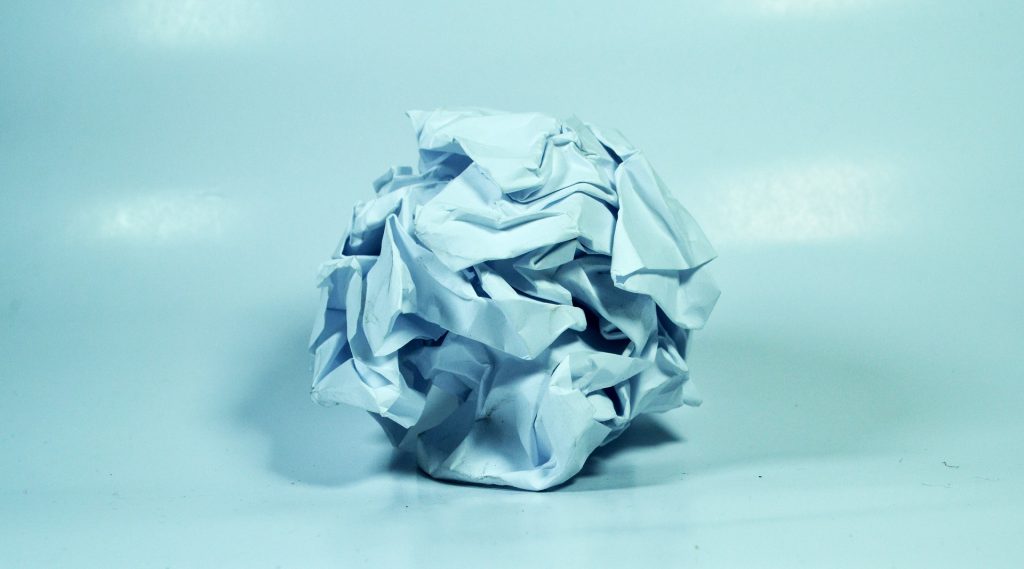 About AVID Technical Resources
AVID (Applications, Voice, Internet, Data) Technical Resources is a leading Information Technology recruiting company. Specializing in placing contract and permanent personnel in both Infrastructure Support and Applications Development positions, AVID has a national presence supporting clients ranging from small businesses to Fortune 100 companies. Headquartered in Boston, MA, AVID has achieved tremendous growth since the firm's inception in 2003. This has triggered numerous national awards and recognition, such as being named to Inc. 500 Magazine's list of 5,000 Fastest Growing Privately-held Companies in the US in 2010, 2011 and 2013. Additionally, the firm boasts of having more than 100 five-star reviews on Google from clients and candidates who rave about their experience and interaction with the firm's recruiters.
Facebook • Twitter • Linkedin • Google • Youtube • Pinterest • Instagram •