Q and A about Jumpiness in Tech Resumes
When you're working in the tech field, there's a lot of temptation to jump around from job to job.  Between IT recruiters who reach out to passive candidates, new roles that offer hands-on experience with hot new technologies, and employers who offer roles with big pay raises, it can be hard to stay loyal and stick with your IT jobs for the expected 1, 2, or more years.  As a general rule, It's important to avoid all of this temptation, though and try to maintain some decently long stints at each employer you work at. Here are some common questions and answers that IT staffing firms often get asked about about jumpiness in a tech career.
Is there ever a time when jumpiness is ok for IT professionals?   Especially in tech there are times when some jumpiness is completely acceptable.  Contracting is the most obvious example.  IT recruiting agencies find that hiring managers don't mind a couple of years of contracting in a resume.  This can be pretty normal for the field and can certainly help as you begin your career or seek out experience with new technologies.  Additionally, it's also fine to have shorter stints at jobs for the usual reasons: a company is acquired or you must move to a different part of the country.
Why is jumpiness a problem on a tech resume, then? Employers in the tech field have a few reasons why they prefer to hire candidates with long, solid stays at most (if not all) their jobs.  Firstly, many tech roles are well-paid.  This means that a company needs to make a good investment and hire a candidate who's reliable, prepared, and ready to make some big contributions.  Losing candidates every six months, even sometimes every year, can be a bad investment for an employer.  It's hard to contribute a lot to the company when you're not around long enough!  It's also hard to rely on a candidate when employers are constantly concerned they'll be leaving for new opportunity with a higher salary, fresher technologies, etc.
Another reason employers don't want to hire people with excessively jumpy resumes is related to training.  Many tech roles require in-depth training for candidates to really contribute to the workload.  There's a ramp-up period that can't be avoided.  Due to this ramp-up period, employers don't want to hire IT professionals who won't stick around for a long time.  They don't want to be training a new person, and thus losing time and productivity, every six months, year, etc.
The last reason tech employers want to see less jumpiness in a resume is that long stays at a company can indicate more experience with long-term projects.  Long-term, organizational projects can take years.  If you've never been any place longer than a few months, you haven't been able to participate in one of these kinds of projects from start to finish (or even close to it).
How do you polish jumpiness in your own resume so it's appealing to technical recruiters and hiring managers? If you have the kind of jumpiness that's acceptable, make sure to indicate the reasons why you left jobs. Did you leave a job after 3 months because the company was acquired?  Write that as your last bullet.  Keep it brief and professional.  A long bullet with a sob story won't help market you to employers.  In fact, it will likely hurt you.
If you have a rash of contracting jobs in your career, make the bullets in each of them great.  Show off your contributions and professional achievements. You want employers to see that even though you weren't at a company long, you added value while you were there.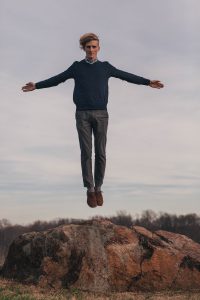 About AVID Technical Resources
AVID (Applications, Voice, Internet, Data) Technical Resources is a leading Information Technology recruiting company. Specializing in placing contract and permanent personnel in both Infrastructure Support and Applications Development positions, AVID has a national presence supporting clients ranging from small businesses to Fortune 100 companies. Headquartered in Boston, MA, AVID has achieved tremendous growth since the firm's inception in 2003. This has triggered numerous national awards and recognition, such as being named to Inc. 500 Magazine's list of 5,000 Fastest Growing Privately-held Companies in the US in 2010, 2011 and 2013. Additionally, the firm boasts of having more than 100 five-star reviews on Google from clients and candidates who rave about their experience and interaction with the firm's recruiters.
Facebook • Twitter • Linkedin • Google • Youtube • Pinterest • Instagram •