Thank You Notes that Might Salvage a Bad IT Job Interview
All IT recruiters and IT staffing firms have had a candidate or two not perform as well as they wanted to in an interview.  Interviews for IT jobs can be intimidating and technical recruiters see IT professionals who prepare and practice, but still get nervous at the actual interview.  If you make a mistake in answering a question, there's a chance you might be able to salvage it with a good thank you note that you give to your IT recruiting firms and IT staffing agencies to pass on to your interviewer.
Start by trying to directly address any mistakes or areas where you wish you had said more.  While the whole thank you note shouldn't be consumed by this, a brief, well-written paragraph could go a long way.  If you mention that you wish you had given more of your technical background, or perhaps that you had solved a problem differently, you might make an impact on your interviewer.
Secondly, if you have some concrete professional achievements, projects, or work that might cast you in a better light as a candidate, go ahead and provide that.  The most effective way to prove something, especially in an IT job interview, is with hard evidence. Your IT recruiting companies and IT staffing companies will be thrilled if you can do that in your thank you note.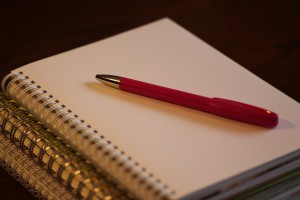 About AVID Technical Resources
AVID (Applications, Voice, Internet, Data) Technical Resources is a leading Information Technology recruiting company. Specializing in placing contract and permanent personnel in both Infrastructure Support and Applications Development positions, AVID has a national presence supporting clients ranging from small businesses to Fortune 100 companies. Headquartered in Boston, MA, AVID has achieved tremendous growth since the firm's inception in 2003. This has triggered numerous national awards and recognition, such as being named to Inc. 500 Magazine's list of 5,000 Fastest Growing Privately-held Companies in the US in 2010, 2011 and 2013. Additionally, the firm boasts of having more than 100 five-star reviews on Google from clients and candidates who rave about their experience and interaction with the firm's recruiters.
Facebook • Twitter • Linkedin • Google • Youtube • Pinterest • Instagram •