2 Questions To Learn More About an IT Company's Culture
IT professionals tend to enjoy their IT jobs for two reasons: their work and their company/team culture.  If you're working with IT recruiters and IT staffing companies to find a new job, there are plenty of questions you can ask about the work itself.  Your technical recruiters and IT recruiting firms will also be able to tell you a lot about the work.  However, if you want to know about the culture of a company, you need to ask some questions in your interview.  Here are two questions that will help you get more info about the company culture, yet won't make your interviewer uncomfortable.
Do team members give each other feedback? If so, how?  If the answer suggests a formal process that feels more about blaming and punishment, you may want to consider how you feel about that.  If a company uses mistakes as true opportunities to grow and fix problems, that's a good sign.  It's also a very good sign when a company gives a lot of public praise.
Especially in IT, you'll want to know not only how things are between you and potential teammates, but also between you and clients or end users. Your IT recruiting agencies and IT staffing firms should already be setting you up for job interviews in which you'll do the kind and amount of client interaction that you enjoy.  Basically you can just confirm this by asking questions like 'how often do people in this role interact with clients or end users?  What are these interactions like?'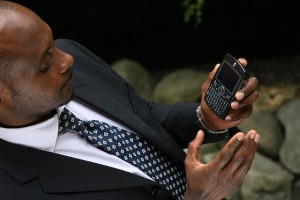 About AVID Technical Resources
AVID (Applications, Voice, Internet, Data) Technical Resources is a leading Information Technology recruiting company. Specializing in placing contract and permanent personnel in both Infrastructure Support and Applications Development positions, AVID has a national presence supporting clients ranging from small businesses to Fortune 100 companies. Headquartered in Boston, MA, AVID has achieved tremendous growth since the firm's inception in 2003. This has triggered numerous national awards and recognition, such as being named to Inc. 500 Magazine's list of 5,000 Fastest Growing Privately-held Companies in the US in 2010, 2011 and 2013. Additionally, the firm boasts of having more than 100 five-star reviews on Google from clients and candidates who rave about their experience and interaction with the firm's recruiters.
Facebook • Twitter • Linkedin • Google • Youtube • Pinterest • Instagram •