Doing This on Your LinkedIn Profile Won't Help Your IT Job Search
LinkedIn profiles have arguably become one of the strongest assets for IT professionals in their search for new IT jobs. Technical recruiters and IT staffing agencies often contact candidates based on the strength of their LinkedIn profiles, rather than their resumes. The best profiles, the ones that attract hordes of IT recruiters and IT staffing firms, are like elegant code: concise and powerful.
Most IT recruiting firms have drilled into their candidates that a resume needs to be as brief as possible (without sacrificing quality).  IT recruiting companies are looking for even briefer LinkedIn Profiles. This means that it's crucial to delete unnecessary information. One prime example of information that you should definitely take out of your profile is a listing of college or grad school courses.
IT staffing companies do want to see your certifications and relevant trainings (this usually means courses outside of school).  However, you're definitely going to risk losing their interest with a list of other courses that aren't completely relevant to your career goals. You can save this list for your resume, which IT recruiting agencies will likely ask you for later. When it comes to your LinkedIn profile, keep things a bit leaner than your resume—it will make a big difference in how recruiters see you.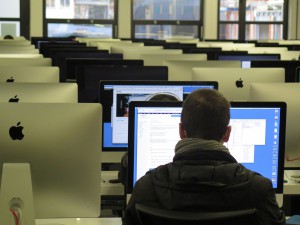 About AVID Technical Resources
AVID (Applications, Voice, Internet, Data) Technical Resources is a leading Information Technology recruiting company. Specializing in placing contract and permanent personnel in both Infrastructure Support and Applications Development positions, AVID has a national presence supporting clients ranging from small businesses to Fortune 100 companies. Headquartered in Boston, MA, AVID has achieved tremendous growth since the firm's inception in 2003. This has triggered numerous national awards and recognition, such as being named to Inc. 500 Magazine's list of 5,000 Fastest Growing Privately-held Companies in the US in 2010, 2011 and 2013. Additionally, the firm boasts of having more than 100 five-star reviews on Google from clients and candidates who rave about their experience and interaction with the firm's recruiters.
Facebook • Twitter • Linkedin • Google • Youtube • Pinterest • Instagram •