Use These Verbs to Revamp Your IT Resume
The New Year is a great time to polish up your resume for your IT recruiters and IT staffing firms.  Employers often hire much more in January than November or December.  To make the most effective bullet points, put the verb at the front of the sentence.
The first kind of verb that will really wow employers and IT recruiting firms are verbs that show a dedication to great customer service.  IT staffing companies often are tasked with filling IT jobs that require not only great technical skills, but also excellent communication skills and abilities with end users or clients.  Some verbs that you might want to use for these bullet points might include: Delivered, Enhanced, Expedited, Improved, Accelerated, and Outpaced.
The second kinds of verbs that will impress your IT recruiting companies and IT staffing agencies are verbs related to significantly improving something (perhaps a process, software, websites, etc).  Listing concrete achievements like this will help employers see your worth and envision you at their company.  Try using verbs like Customized, Merged, Modified, Overhauled, Refined, Remodeled, Restructured, Streamlined, and Upgraded.
The last kind of verb that will impact your resume is one that shows leadership.  Whether it's a project you officially led, or simply a project you showed some initiative on, make sure to show off a bit and mention them as bullets under your relevant jobs.  Try to use verbs like Designed, Developed, Initiated, Instituted, Launched, Pioneered, and Spearheaded.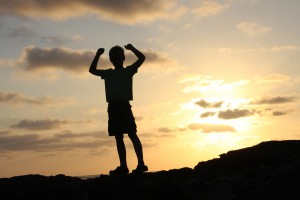 About AVID Technical Resources
AVID (Applications, Voice, Internet, Data) Technical Resources is a leading Information Technology recruiting company. Specializing in placing contract and permanent personnel in both Infrastructure Support and Applications Development positions, AVID has a national presence supporting clients ranging from small businesses to Fortune 100 companies. Headquartered in Boston, MA, AVID has achieved tremendous growth since the firm's inception in 2003. This has triggered numerous national awards and recognition, such as being named to Inc. 500 Magazine's list of 5,000 Fastest Growing Privately-held Companies in the US in 2010, 2011 and 2013. Additionally, the firm boasts of having more than 100 five-star reviews on Google from clients and candidates who rave about their experience and interaction with the firm's recruiters.
Facebook • Twitter • Linkedin • Google • Youtube • Pinterest • Instagram •