Don't Decide It's Your 'Dream IT Job' Until You Interview
Sometimes job seekers will come across postings for IT jobs that seem perfect. The employer might offer ideal tech stacks, amazing perks, or remote work options.  Candidates will fall in love, declare it's their dream job, pin their hopes on it, and sometimes focus solely on applying to that job.  It's ok to know what you want, but don't fall into the 'Dream Job' trap. IT recruiters would caution against deciding any tech job is your dream job, just based on a job posting.  Here's why:
1. The job may become different than what is posted.  There are a few reasons why IT staffing firms see this happen.  A company may change its tech stack, the projects it's hiring for, or the job description of the role itself.  Sometimes these changes occur as a company is interviewing candidates. This means the job you interview for might require different skills than the one you applied to or asked your IT recruiters to submit you to.  If you have decided a job is your 'dream job' before the interview, you'd be sorely disappointed by this change; you may have even put your job search on hold to focus on this job.  Be open to new opportunities, let your technical recruiters submit you for roles, but don't label any of them your 'dream job' until after the interview!
2. You don't know what the culture of the company and team is like until you interview.  While this wasn't always the case, fitting into the corporate culture is becoming very important in tech roles.  With the increasing emphasis on innovation and teamwork, Scrum and Agile are becoming the development methodologies that most tech teams operate on.  If you don't fit into the culture, you won't be able to do your job well, especially on a Scrum or Agile team.  So wait to decide if a job is your 'dream job' until after you interview and meet the team.  You have to like them as much as the work—if not more!
3. The job description may be the same currently, but technologies or job descriptions could change in the near future.  Companies go through development changes all the time, and IT recruiting agencies find that sometimes they're helping a company hire somebody who must have two sets of skills: one for the current projects, and one for projects the company will be pursuing in the future.  Your interviewer may be upfront about this, or you may want to ask some questions yourself.  You can ask in the interview if the company plans to adopt any new programming languages, development methods, etc.  It's important that before you decide an IT job is your dream job, you get a sense of what the job is now, and what it will be in the future.
Want to see our open IT jobs?  Follow us on LinkedIn.  We post new jobs daily!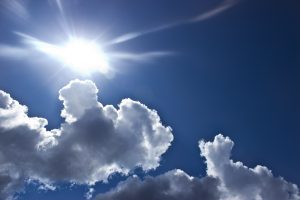 About AVID Technical Resources
AVID (Applications, Voice, Internet, Data) Technical Resources is a leading Information Technology recruiting company. Specializing in placing contract and permanent personnel in both Infrastructure Support and Applications Development positions, AVID has a national presence supporting clients ranging from small businesses to Fortune 100 companies. Headquartered in Boston, MA, AVID has achieved tremendous growth since the firm's inception in 2003. This has triggered numerous national awards and recognition, such as being named to Inc. 500 Magazine's list of 5,000 Fastest Growing Privately-held Companies in the US in 2010, 2011 and 2013. Additionally, the firm boasts of having more than 100 five-star reviews on Google from clients and candidates who rave about their experience and interaction with the firm's recruiters.
Facebook • Twitter • Linkedin • Google • Youtube • Pinterest • Instagram •