Don't Miss This Step When You Interview Candidates
Hiring managers are often nervous about giving feedback to job candidates.  They're concerned about getting stuck in long, protracted arguments with candidates about why they would be a good fit for a job.  Or worse, managers afraid of getting sued by a rejected candidate.  Instead of risking any unpleasant dealings with candidates, IT staffing firms find that managers often give no feedback at all—sometimes not even an email or call rejecting them.  With the popularity of sites like Glassdoor, Indeed and LinkedIn, though, it's becoming imperative for hiring managers to change their approach.  The best way for employers to reject candidates is to give at least a little feedback, even if it's very vague.
Why should you give some feedback to candidates (instead of nothing)?  There are two reasons for this.
Sites like Glassdoor and Indeed have all made a company's reputation as an employer (and interviewer) very accessible. Anybody can look up your company online before they interview or even apply there.  If candidates never hear from you after an interview, they may leave an angry review (and bring down your average score). Giving some feedback, even if it's brief and vague, is a kindness that all candidates will appreciate.  IT staffing companies suggest that you invest the extra time in doing what you can to make the hiring and application process positive for candidates.  It pays off when it comes to your online reputation.
The tech field can be small, especially when it comes to the job market. There are only so many candidates who have the qualifications to do IT jobs in certain areas. LinkedIn has made it even smaller.  With all the connecting that LinkedIn encourages, it's easy for candidates to hear what your application and hiring process is like.  Make sure people only have good things to say about you.  Don't leave candidates hanging, waiting for a reason why they didn't land the job—or waiting to hear they didn't land the job at all!
So what should you do?  Try to give feedback to every candidate who applied, and definitely give feedback to candidates who have interviewed.  Here are some examples of effective ways IT staffing agencies suggest giving feedback to a candidate.
Vague responses might include:
"We decided to move forward with another candidate"
"We decided to move forward with another candidate with more experience."
"We didn't feel the job would be a good fit, but we wish you the best of luck in your search."
You can also choose to give more specific feedback to a candidate.  This works as long as you focus on particular skills or experience that can't be disputed.  You might say something like:
"We moved forward with a candidate who had more experience in Linux environments."
"We needed a candidate who has more exposure to Cloud-based technologies."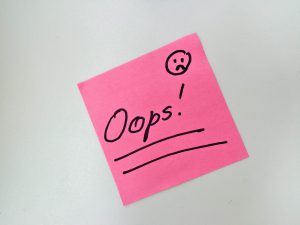 About AVID Technical Resources
AVID (Applications, Voice, Internet, Data) Technical Resources is a leading Information Technology recruiting company. Specializing in placing contract and permanent personnel in both Infrastructure Support and Applications Development positions, AVID has a national presence supporting clients ranging from small businesses to Fortune 100 companies. Headquartered in Boston, MA, AVID has achieved tremendous growth since the firm's inception in 2003. This has triggered numerous national awards and recognition, such as being named to Inc. 500 Magazine's list of 5,000 Fastest Growing Privately-held Companies in the US in 2010, 2011 and 2013. Additionally, the firm boasts of having more than 100 five-star reviews on Google from clients and candidates who rave about their experience and interaction with the firm's recruiters.
Facebook • Twitter • Linkedin • Google • Youtube • Pinterest • Instagram •