Don't Say This in Your Next Tech Job Interview
IT recruiters find there's a lot of bad interview advice out there.  Here's one piece that seems particularly popular—and particularly unhelpful: tell the interviewer you are the most qualified candidate for the job.
Why is this terrible advice?  It's good to be confident and express interest in the job, isn't it?  The truth is, this statement doesn't really accomplish either task well.  Great candidates, especially in the tech space, are looking for a job that is a good fit on both ends.  This means they've got all the technical and personality/work style requirements.  It also means the work, the team, and the company fit their own requirements.  An interview is all about sussing out whether both these things are true.  Good candidates don't know if they're the 'best candidate for the job' for many reasons, including the fact that they don't know if the job meets their own needs!
Another reason IT staffing companies suggest that you never say something like this in a job interview is that it can come across as arrogant and make you seem difficult to work with.  As a tech professional, these are the last things you want to convey to an interviewer.  These days, communicating and working well with teams is an imperative skill.  As companies are pressured to constantly innovate and improve their products or services, brainstorming and teamwork are becoming necessities.  (Plus, Scrum and Agile are really the trendiest development methods.  The day of the heads-down coder who excels in a Waterfall method have passed.)  Remember, nobody wants to work with somebody who is arrogant.  Arrogant coworkers aren't open to collaboration, are hard to train, and are just plain unpleasant to deal with on a regular basis.  People wouldn't hire them for open IT jobs if they can help it!
So what can you say instead of this phrase?  IT recruiting agencies suggest focusing on concrete ways to illustrate your value to the interviewer.  Did you reduce your previous employer's server downtime significantly?  Did you increase web traffic to your company's website by 25%?  Being able to share things like this will help potential employers see that you are the most qualified candidate for their open job.
When employers decide you're the most qualified candidate for the job, it's much more powerful than you, as the candidate, trying to lead them to this conclusion.  People often value the conclusions they come to themselves.  This is especially true in the hiring process. Technical recruiters find that employers need to feel like they have control of the hiring process, since it's such a big risk to possibly hire somebody that can't do the job.
So respect your interviewer and their hiring process.  You can't decide for them that you're the most qualified candidate.  You can only illustrate to them all the reasons why you're a good catch as an employee.  Your patience and subtle confidence may just win you the job!
Want to see our open IT jobs?  Follow us on LinkedIn.  We post new jobs daily!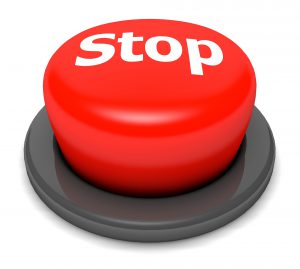 About AVID Technical Resources
AVID (Applications, Voice, Internet, Data) Technical Resources is a leading Information Technology recruiting company. Specializing in placing contract and permanent personnel in both Infrastructure Support and Applications Development positions, AVID has a national presence supporting clients ranging from small businesses to Fortune 100 companies. Headquartered in Boston, MA, AVID has achieved tremendous growth since the firm's inception in 2003. This has triggered numerous national awards and recognition, such as being named to Inc. 500 Magazine's list of 5,000 Fastest Growing Privately-held Companies in the US in 2010, 2011 and 2013. Additionally, the firm boasts of having more than 100 five-star reviews on Google from clients and candidates who rave about their experience and interaction with the firm's recruiters.
Facebook • Twitter • Linkedin • Google • Youtube • Pinterest • Instagram •