Find IT Recruiters Who Will Get You Jobs You're Happy With
Working with IT recruiters doesn't guarantee you a job that will be a great fit.  Sometimes bad technical recruiters will place you in a job with a work environment you hate or with a workload you can't handle.  Here's how to make sure you work with IT staffing firms that will help you land a role you can succeed in and enjoy.
If an IT recruiter contacts you first, really look at their messages.  Do you they speak English well and write in a professional manner?  Are they offering a job that makes sense for your skill-set?  If the messages are confusing or suggest a role that is obviously not a fit for you, you can probably reply 'no thanks.'
If the message does interest you and seems worth considering, look up the recruiters who contact you and the IT recruiting companies they come from. If they have bad reviews, or worse yet, no online presence, you may want to skip working with them.  Legitimate IT recruiting firms have their own website and decent reviews.  They probably also have a LinkedIn page and at least some social media presence.  In terms of reviews, you can take everything with a grain of salt.  If they have only a couple of bad reviews mixed in with a lot of good ones, they're probably worth talking to. If IT staffing agencies have a ton of bad reviews, that's a bad sign.  Don't be a target for an IT recruiting scam or work with an IT staffing agency that doesn't care what you need to succeed in a role.
If your technical recruiters seem legitimate, have an open, candid conversation with them about what you want.  They should care about more than just your technical skills and experience.  If you have scheduling needs, are looking to avoid a long commute, or need a particular kind of work environment to succeed, they should care about this.  Good IT recruiters want to place you in a job that is as compatible with your life and work style as possible.  This is because happy employees are productive, successful employees.  You can't do your best work if the corporate culture of a company is suffocating to you or you're exhausted from a marathon commute!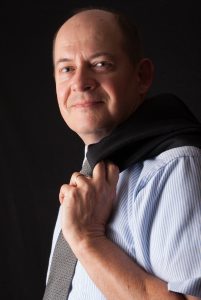 About AVID Technical Resources
AVID (Applications, Voice, Internet, Data) Technical Resources is a leading Information Technology recruiting company. Specializing in placing contract and permanent personnel in both Infrastructure Support and Applications Development positions, AVID has a national presence supporting clients ranging from small businesses to Fortune 100 companies. Headquartered in Boston, MA, AVID has achieved tremendous growth since the firm's inception in 2003. This has triggered numerous national awards and recognition, such as being named to Inc. 500 Magazine's list of 5,000 Fastest Growing Privately-held Companies in the US in 2010, 2011 and 2013. Additionally, the firm boasts of having more than 100 five-star reviews on Google from clients and candidates who rave about their experience and interaction with the firm's recruiters.
Facebook • Twitter • Linkedin • Google • Youtube • Pinterest • Instagram •