How to Trim Your IT Resume
As experienced IT professionals update their IT resumes, keeping them concise is often an issue.  IT staffing firms and hiring managers certainly understand that IT professionals aren't beholden to the 1 page resume rule that many other professionals are.  However, you certainly won't attract more IT recruiting companies and technical recruiters with an absurdly long resume.
How can you decide what to keep on your resume and what IT recruiters will consider a waste of space? Here are some basic priorities to consider.  Firstly, make sure your list of technical skills is complete and near the top of the resume.  This is one of the most important parts of your resume, as it helps IT staffing companies see at a glance if you might be a fit for IT jobs.  Don't cut from this area.
Secondly, keep all relevant jobs and projects on your resume. When it comes to cutting material, irrelevant jobs (or at least excessive bullets below them) should be the first to go.  You'll also want to cut any jobs that were more than 10 – 15 years ago.  Even if they're relevant, they likely won't strengthen your candidacy because they were just too long ago.
Lastly, don't hesitate to cut volunteer activities, interests, or other personal information that isn't directly related to your career path.  Interested in hiking?  You don't need to add this on your resume.  Volunteering at a coding class in your community?  IT staffing agencies will want to read about this on your resume.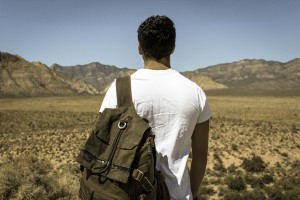 About AVID Technical Resources
AVID (Applications, Voice, Internet, Data) Technical Resources is a leading Information Technology recruiting company. Specializing in placing contract and permanent personnel in both Infrastructure Support and Applications Development positions, AVID has a national presence supporting clients ranging from small businesses to Fortune 100 companies. Headquartered in Boston, MA, AVID has achieved tremendous growth since the firm's inception in 2003. This has triggered numerous national awards and recognition, such as being named to Inc. 500 Magazine's list of 5,000 Fastest Growing Privately-held Companies in the US in 2010, 2011 and 2013. Additionally, the firm boasts of having more than 100 five-star reviews on Google from clients and candidates who rave about their experience and interaction with the firm's recruiters.
Facebook • Twitter • Linkedin • Google • Youtube • Pinterest • Instagram •