IT Job Interviews at Unconventional Locations
Sometimes your IT recruiters and IT staffing firms may set you up for IT job interviews at unconventional places, like a coffee shop.  Though it's certainly not common for technical recruiters or IT staffing companies to do this, it's good for IT professionals to be prepared for these kinds of interviews.  While the rules are fairly similar to interviews for IT jobs in conventional locations (like offices) here are some rules that may be less intuitive.
Ask your IT recruiting agencies for advice on what to wear.  Don't assume that the dress code will be more or less relaxed because you'll be meeting outside an office setting. This is an easy way to start off with a good impression, so make sure you find out from your IT staffing agencies how you should dress.
Ask your IT recruiting firms if they can give you a picture or description of what your interviewer looks like.  Since you're meeting in a public place, this will help you figure out how to spot them quickly and without any awkwardness.
Be on your best behavior.  Be exceptionally polite to the staff at the coffee shop, pick up after yourself, and don't curse or tell off-color stories.  It can be easy to fall into more casual behavior outside an office setting.  Resist this urge – your IT recruiting companies are more likely to hear good feedback if you be your best, politest, most professional self throughout the whole interview.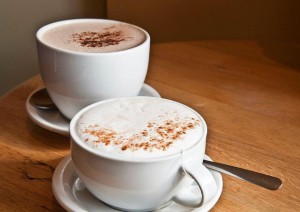 About AVID Technical Resources
AVID (Applications, Voice, Internet, Data) Technical Resources is a leading Information Technology recruiting company. Specializing in placing contract and permanent personnel in both Infrastructure Support and Applications Development positions, AVID has a national presence supporting clients ranging from small businesses to Fortune 100 companies. Headquartered in Boston, MA, AVID has achieved tremendous growth since the firm's inception in 2003. This has triggered numerous national awards and recognition, such as being named to Inc. 500 Magazine's list of 5,000 Fastest Growing Privately-held Companies in the US in 2010, 2011 and 2013. Additionally, the firm boasts of having more than 100 five-star reviews on Google from clients and candidates who rave about their experience and interaction with the firm's recruiters.
Facebook • Twitter • Linkedin • Google • Youtube • Pinterest • Instagram •