Reasons Candidates Are Late to Job Interviews
One of the worst reasons to be rejected for IT jobs is because you showed up late to the interview. After all the prepping you did, all the studying and time spent editing your portfolio, you don't want to blow an interview just because you didn't leave early enough.  Here are a few reasons why IT staffing companies find that people are late.
You didn't leave enough time for security checks.  IT recruiting companies do find that candidates will sometimes have to go through security checks before interviews. These may not take long, but if you've planned on arriving just in time (which you probably should not) then a surprise security check will make you late.  To avoid this issue, try asking your IT recruiters before the interview if they anticipate any security checks.  If they say yes, ask for an estimate of how much time you should build in for it.  If your technical recruiters aren't sure about this (which is unlikely) build in an extra 15 minutes for yourself.  If you're more than 10 minutes early when you arrive, you can go take a walk, grab coffee, or simply wait in your car.
You didn't leave enough time for traffic.  IT recruiting firms usually recommend that you leave enough time for yourself to get to your interview, even if there is severe traffic.  You never know when there may be an accident or construction on your route.   Even if you're leaving outside of rush hours, there's still a risk of something slowing down your trip and making you late to the interview.  Give yourself a buffer of time that's generous enough to handle the most severe traffic and still get you to the interview 5-10 minutes early.  As mentioned before, if you arrive too early, no problem.  Simply find a way to wait so that you're out of your interviewer's hair.
You replied on public transportation—and it took longer than you expected.  As anybody who rides public transportation knows, there are a lot of factors that can make a trip take longer than you anticipated.  Even if you go by the estimate on a public transportation website, you may still wind up late to an interview.  Truthfully, most IT staffing companies suggest that you take a taxi, Uber, or get a ride to an interview.  It will likely be much faster and more reliable for this kind of situation (where lateness is so problematic).  If you do decide to use public transportation, give yourself a large buffer of time.  Consider practicing the trip if you can, as well.  If you can't, make sure you're familiar with the buses or trains you'll be taking and buy your ticket in advance online if possible. Remember that if you need to take a few minutes to find the correct train, that could be the few minutes you're late by!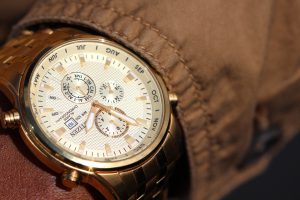 About AVID Technical Resources
AVID (Applications, Voice, Internet, Data) Technical Resources is a leading Information Technology recruiting company. Specializing in placing contract and permanent personnel in both Infrastructure Support and Applications Development positions, AVID has a national presence supporting clients ranging from small businesses to Fortune 100 companies. Headquartered in Boston, MA, AVID has achieved tremendous growth since the firm's inception in 2003. This has triggered numerous national awards and recognition, such as being named to Inc. 500 Magazine's list of 5,000 Fastest Growing Privately-held Companies in the US in 2010, 2011 and 2013. Additionally, the firm boasts of having more than 100 five-star reviews on Google from clients and candidates who rave about their experience and interaction with the firm's recruiters.
Facebook • Twitter • Linkedin • Google • Youtube • Pinterest • Instagram •