What's Big in Tech Hiring Right Now?
The goal of the hiring process is timeless, but there are definitely trends that come and go for interviewing and evaluating applicants.  One of the more recent trends was the creative, Google-style question which seemed to cross between whimsy and the hardest brain teaser you've ever heard.  Another trend (that should certainly die, but hasn't yet) is the 'Stress Interview', in which an interviewer deliberately upsets a candidate to see their true colors.   Right now, IT staffing firms see a big trend in the tech field: a huge boom in contract – to permanent job openings.  Why is contract-to-perm so popular in tech, especially now?  Here are 3 reasons.
Firstly, contract-to perm allows employers to staff quickly for projects so nothing gets slowed down. Permanent hiring is a much more complicated process for employers because of legal requirements as well as the cost and labor for onboarding new employees.  It's much easier for employers to get funding approved to hiring a contractor for the duration of a project than funding for a perm employee that will be with the company for the forseeable future. When employers have an urgent tech project that they need to staff for and get moving, contract-to-perm hiring is a good option.
Another reason technical recruiters are seeing a lot more contract-to-perm roles is that these roles let a company see how well a candidate can perform. Because technical skills are so specialized and rare in the US, this is an especially important concern for employers.  Even with coding tests and references, it's hard for a company to know with 100% certainty if a candidate has the technical skills and experience to handle the work they're being hired for.  A contract-to-perm stint allows an employee to really demonstrate this, and then be taken on permanently once the employer sees they can be successful in the role.
The last reason employers might be hiring on a contract-to-permanent basis more frequently these days is because of the profusion of Scrum, Agile, and their hybrids. Since companies are now using development methodologies, which require much more teamwork than the old Waterfall and similar models, how the candidate fits into the team is paramount.  Hiring a candidate contract-to-perm allows employers to see firsthand how well they mesh with the team.  If it's not a fit, it's easier for candidate and employer to part ways when it's a contractor relationship. (This is a benefit for the contractor, too.  Nobody wants to work on a team they're ostracized from or have tension with!)  If it is a fit, it's easier for a company to take the candidate on permanently now, since they're already working there as a contractor.
So it's easy to see why employers like hiring contract-to-perm, but why would you, as the job seeker, want to be hired this way?   Here are a few reasons IT recruiters see that candidates benefit from this kind of hiring.
You get more opportunities when you're open to this style of hiring. Plenty of companies don't post all of their jobs online.  The jobs they don't post are the contract-to-perm jobs.  This is for a variety of reasons, but mostly it's because companies don't have the time or manpower to post jobs that aren't guaranteed to be long term.  Work with IT recruiting companies you trust and let them know you're open to contract-to-perm jobs.  You'll find that suddenly there are plenty more IT jobs you can be submitted to—jobs you didn't even know existed before.
You'll get hired faster. As mentioned earlier, the permanent hiring process is much more complicated.  There are many legal concerns, financial concerns, and the time and money needed to onboard a permanent employee.  Perhaps you want to jump ship from a bad employer now (or yesterday), perhaps you need a new job that makes money faster, or perhaps you've been unemployed for a while and need a job period.  Letting your IT staffing agencies submit you for contract-to-perm jobs increases your chances of getting hired somewhere new quickly.
You get in the door places where you couldn't before. As discussed earlier, companies are taking less risk in hiring somebody contract-to-perm. This emboldens them to try hiring candidates who may not fit every bullet of a job description perfectly.   As a permanent candidate, you might be an automatic no for a company.  Maybe you don't have the Ivy League degree they want or are short a few years of experience in a certain programming language.  However, as a contract-to-permanent candidate, you might be a yes.   Having most of the requirements for the job can be enough for an employer to take a chance on you (because they know that if the arrangement doesn't work out for one or both of you, it's easy to end it).  If you've wanted to work somewhere prestigious like a Google or Facebook, or simply want to try to take the next step up in your career, contract-to-perm hiring is a great way to do that.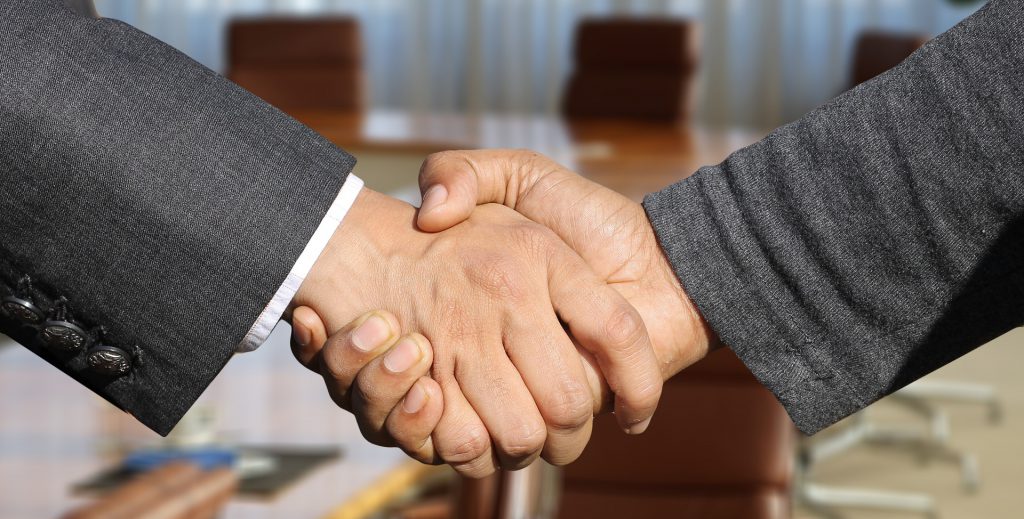 Want to see our open IT jobs?  Follow us on LinkedIn.  We post new jobs daily!
About AVID Technical Resources
AVID (Applications, Voice, Internet, Data) Technical Resources is a leading Information Technology recruiting company. Specializing in placing contract and permanent personnel in both Infrastructure Support and Applications Development positions, AVID has a national presence supporting clients ranging from small businesses to Fortune 100 companies. Headquartered in Boston, MA, AVID has achieved tremendous growth since the firm's inception in 2003. This has triggered numerous national awards and recognition, such as being named to Inc. 500 Magazine's list of 5,000 Fastest Growing Privately-held Companies in the US in 2010, 2011 and 2013. Additionally, the firm boasts of having more than 100 five-star reviews on Google from clients and candidates who rave about their experience and interaction with the firm's recruiters.
Facebook • Twitter • Linkedin • Google • Youtube • Pinterest • Instagram •